Philadelphia weighs $15 minimum wage
5/22/2019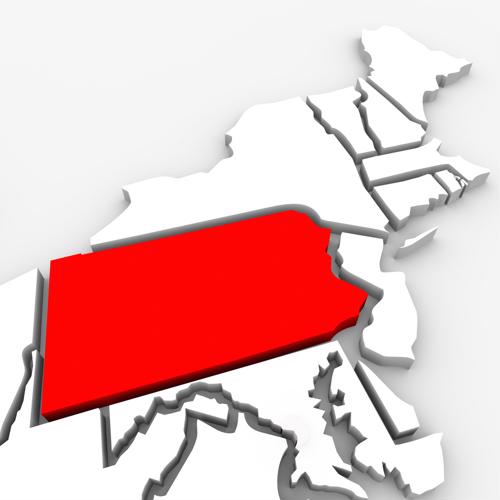 The state of Pennsylvania is unique among those in the Northeastern U.S. in that it only adheres to the federal minimum wage. All its neighbors, as well as every state in New England, have minimum wages that provide their lowest-paid workers with hourly salaries above and beyond the national floor of just $7.25 per hour.
However, the city of Philadelphia - the Keystone State's most populous - is seemingly not content with that status quo, according to Ballotpedia News. As part of the city's recent primary election, voters approved a ballot question in a landslide, with 81% approving. The resolution formally calls on the state's legislature to raise the minimum wage to $15 per hour by 2025 and asked for the power to raise its own minimum sooner than that.
Pennsylvania is one of a number of states that prevents individual cities from exceeding the overarching state minimum wage, having instituted its rule in 2006 - just before the federal minimum wage mostly recently rose in 2007, the report said. As such, the legislature must first repeal that rule before Philadelphia could act.
All three of the election's other three ballot measures - to amend gender-specific language from the city's charter, permanently establish a city Office of Immigrant Affairs and create a new type of city law enforcement officer - all passed overwhelmingly as well.
Why it's important
As with many other big cities, there is a massive underclass of workers who have to take multiple full-time jobs just to make ends meet thanks to the minimum wage not even coming close to being a living wage, according to Technically Philly. As of 2017 - the most recent year for which complete data is available - more than a quarter of residents in the City of Brotherly Love were in poverty (earning less than $24,600 for a household of four), and almost 1 in 7 were in "deep poverty" (earning less than $12,300). Both numbers were up from 2007, and deep poverty was at its highest level in more than a decade.
More than doubling the city's minimum wage - independent of a broader movement within the state - would lift tens of thousands out of poverty in short order, the report said. Across the city, about 300,000 workers (of less than 700,000 total) are in the service sector and earn an average of just $27,000 per year, driving a huge income equality gap. Steven Pedigo, director of cities and research for consulting firm the Creative Class Group, told the site the city's inequality looks more like that of the country of Colombia than most comparable cities in the U.S.
At the state level
While all this is happening, Pennsylvania Gov. Tom Wolf has indicated he would support any bill that raises the state's minimum wage to $15 per hour by 2025, according to the Pocono Record. Wolf actually put forth his own proposal - to raise the minimum to $12 starting in July 2019, and then get on a slower path to $15 by that time. About 2 million people across the state would get at least some kind of raise as a result of such an increase.