As public support grows, presidential candidates back $15 minimum wage
5/8/2019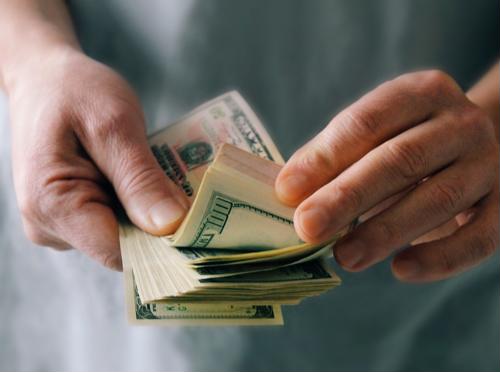 The need for a minimum wage of $15 per hour - at least - is being discussed more broadly across the country these days, with several states having gotten out in front of the national trend already. Because this policy position is becoming more popular, the myriad presidential candidates hoping to get on the ballot in 2020 are now far more willing to discuss their feelings about such an increase than they were even in the run-up to 2016's election.
Currently, just about every candidate for the Democratic nomination is in support of a $15 minimum wage to some extent or another, according to Vox. Most would like to see that number applied to every state in the U.S., while a few are more in favor of a staggered minimum wage based on the cost of living in a given region.
As with many other political issues, candidates are openly supporting the $15 minimum wage in large part because it's so popular with the public, the report said. Many recent polls have highlighted just how much the vast majority of Americans favor the nation's first minimum-wage increase in more than a decade, and of that group, most also want that minimum set to at least $15.
Gaining momentum
Support for a $15 minimum is, in fact, so widespread that even many entities that previously opposed such an increase are getting onboard, according to CBS News. With six states - California, Illinois, Maryland, Massachusetts, New Jersey and New York - plus Washington, D.C., having passed a $15 minimum, this may simply be a case of major corporations seeing the writing is already on the wall. Nonetheless, candidates often talk about how their own campaigns pay even their interns $15.
Some, such as Colorado Gov. John Hickenlooper's, are also promising that they will continue to work on a $15 minimum in their home states even as the presidential campaign wears on, the report said. It's worth noting, however, that in many parts of the country, even $15 does not actually constitute a comfortable living wage, meaning many of the states' lowest-paid workers must still work beyond 40 hours per week to make ends meet.
Getting it right
Virtually everyone - left, right and center - has different preferences for how to institute these kinds of changes, according to Prospect. For instance, repeat presidential hopeful Sen. Bernie Sanders recently worked with Rep. Bobby Scott - who represents Virginia's third district and is not running for president - to introduce the Raise the Wage Act.
This bill would boost the national minimum wage to $15 per hour by 2024, and has 31 co-sponsors in the Senate, and 205 in the House, the report said. However, it likely does not have enough support in the Senate - let alone the White House - to actually pass before the federal election late next year.
With change already in the air - if not actually instituted yet - it's important for companies to put higher wages and better benefits or perks in place for their employees. This helps ensure companies not only retain the top talent they've cultivated over the years, but also can continue to attract great candidates as time goes on.