5 tips to cut your manufacturing costs
5/7/2019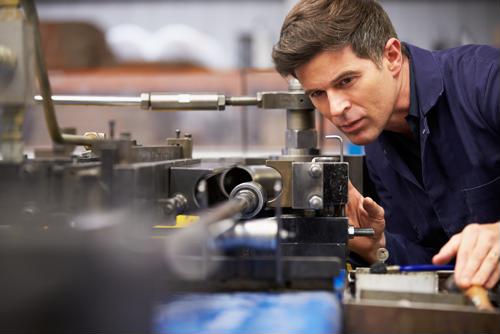 The key to any business is to maximize revenues while keeping costs low. And while any business executive knows how difficult this can be, the process of getting it right on an ongoing basis can be particularly challenging for manufacturers.
The following are five great ways factories can keep their costs down so their bottom lines stay as strong as possible:
1) Cut materials costs
The two biggest drivers of manufacturing costs are almost always materials and people, according to Houston Chronicle Small Business. However, companies should never attempt to cut corners on labor costs, given that well-trained workers are the lifeblood of any successful factory. Instead, finding methods to source cheaper materials could go a long way for any manufacturer.
2) Reduce material use
Another way to cut down on the amount of money you spend on materials is to use less of them in the first place, Houston Chronicle Small Business added. This may not always be easy, but a careful evaluation of manufacturing processes could help you uncover ways to reduce use - including by eliminating waste.
3) Use less energy
In addition to labor and materials costs, the other big expense for any manufacturer is the amount of power and gas they use, according to the California Manufacturing Technology Council. This may be a challenge, because the cost to heat and cool a factory space probably doesn't change much. However, if you can reduce your energy costs by even 5% - for instance, by replacing your lights with low-consumption LED bulbs - you are likely to find a lot of unexpected wiggle room in your budget.
4) Sell what's left over
Few, if any, manufacturing processes are so lean that there is absolutely zero waste left over when a product is completed, the CMTC added. As such, it might be wise for companies to consider the ways to profit from the leftover materials that go unused. Spending time trying to find a buyer could end up paying off significantly in the long run, especially because often the only other option with these materials is to simply dispose of them.
5) Continually assess and improve
As with anything else in business, companies would be wise to make sure they routinely monitor their processes and iron out any kinks - no matter how small - as soon as they arise, according to Cerasis. As long as companies continue to examine their operations and uncover inefficiencies, they may be able to keep their costs minimized and ensure ongoing financial success.
While it may be tempting for companies to look at ways to pay workers less as part of their efforts to cut costs, doing so is never a good idea. Simply put, if employees face the prospect of flattening pay or mediocre benefits, they may be more enticed to take their skills elsewhere. After that point, it would also be more difficult for manufacturers to find other workers to replace the ones they lost, restricting their ability to grow in this low-unemployment labor market.