More college employees push for higher minimum wages
5/2/2019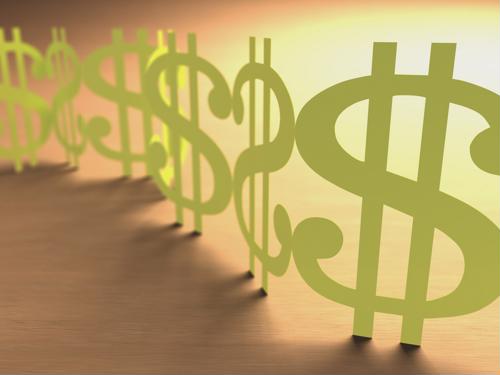 Across the U.S., more state governments are trying to raise their minimum wage via legislative channels or public ballot questions, but progress on those fronts can be slow. Some government-related organizations, however, are committing to something of an end-around, raising pay for their own employees well above and beyond local requirements. Often, state-run colleges and universities are at the forefront of those changes, but here, too, employees are often urging on the change.
At the University of Missouri and its affiliated University Hospital, a worker's union is now pushing for an increase to a $15 minimum wage, according to a report from The Associated Press. This comes about six months after voters in Missouri approved a smaller minimum-wage hike that would bring the state's overall level to $12 per hour within the next few years. The City of Columbia - where Mizzou is located - recently committed to paying municipal employees at least $15 an hour.
Union field representative Eric Scott told the AP that the university itself would be wise to follow suit, not only because it will allow employees to earn a more livable wage, but also to remain competitive in a low-unemployment job market, the report said.
Private institutions see the need
At the same time, the private school Lafayette College in Pennsylvania recently elected a new student government president who made a higher minimum wage for student workers part of her platform, according to the school's student newspaper. Like the Keystone State itself, the school follows the federal minimum wage of $7.25 per hour, and President-elect Fraynette Familia wants the college to raise that level to $8.
"Say you're coming from a low-income background and didn't have resources in school, you're already starting way below some of your peers and are looking at your finances," Familia told the newspaper. "If you're trying to balance work study hours with catching up academically, maintaining the ability to be at Lafayette financially, paying for textbooks and food, and being involved in activities, this can be difficult for students."
For its part, administrators say this change is perfectly feasible, though it will have to adjust the budget over the summer so that it could be made in time for the fall semester, the report said.
Getting in line
At Tennessee's University of Memphis, administrators approved a $15 minimum wage earlier this year, but have not actually put the increase in place yet, according to the Tennessee Tribune. As such, many workers - even those who have been there more than a decade - earn well below that mark, and say they struggle to pay their bills. University officials say the increase is part of its proposed budget, which still needs to be approved by the Tennessee General Assembly. No clear timeline exists for a vote in the legislature, however.
When colleges are getting out in front of the trend to higher wages for low-paid workers, other businesses would be smart to ensure they're doing all they can here. Doing so helps companies not only attract talent, but also retain what they have on staff already.