Floridians pushing for higher minimum wage
4/17/2019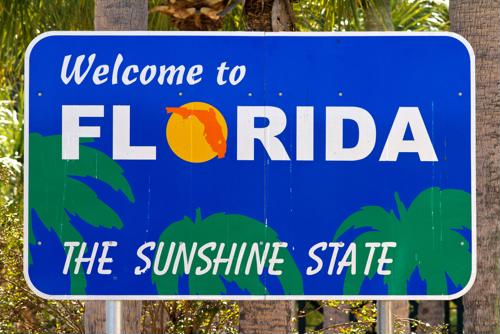 Advocates and low-paid workers in many states are trying to do more to raise awareness about the importance of a higher minimum wage. This is true not only in dealings with lawmakers who have their hands on the actual levers of power, but also with the general public, who may be able to do more to push for positive change. One such initiative is currently underway in the Sunshine State.
Currently, Florida's minimum wage is just $8.46 per hour, more than a dollar above the federal minimum, but still not enough to make ends meet for many state residents, according to public radio station WLRN. Millions of state residents struggle because they are paid less than $15 per hour, which some progressive lawmakers and many workers' rights groups seek to change/correct through greater awareness and public policy initiatives.
To that end, bills in both the state's House and Senate are aimed at boosting pay for workers, though it's likely they will not get much traction with the conservative legislature in place, the report said.
"When workers earn a fair wage, they rely on less government funded programs and can afford to spend more money on local business," state Sen. Victor Torres, a Democrat representing Osceola, told the station. "Please join us in supporting the right to increase Florida's minimum wage and help boost the income of more than 3 million - yes, 3 million - of our fellow Floridians."
More help on the way?
Orlando-based attorney John Morgan has long been on the front lines of the minimum wage debate, and a political committee he formed seeks a $15 minimum wage by the end of September 2026, according to Florida Politics. The PAC wants a ballot initiative for the public to vote on in 2020, which if passed would raise the minimum wage to $10 per hour in late 2021.
To actually end up on the ballot, Morgan's PAC will need to collect more than 766,000 signatures from registered Florida voters, but the latest data published by the organization shows it's only about 10 percent of the way there, in general, Floridians seem to support minimum wage increases, having passed a constitutional amendment via ballot initiative in 2003 that tied the minimum wage to the cost of living.
Reaching out to lawmakers
At the same time, Torres is trying to help workers by hosting an event at the state capitol building in Tallahassee to raise awareness of the issue, according to Panama City television station WJHG. Torres noted that when low-wage workers earn more money, they put more of it back into the local economy rather than saving it or spending it elsewhere. As such, a higher minimum wage would likely be a net benefit for the entire Florida economy.
When wages rise, it becomes more important for businesses to make sure their offerings go well above and beyond minimum standards. This helps attract and retain top talent in their industry, which may be vital during a period of low unemployment.