Hawaii weighing minimum wage increase
4/2/2019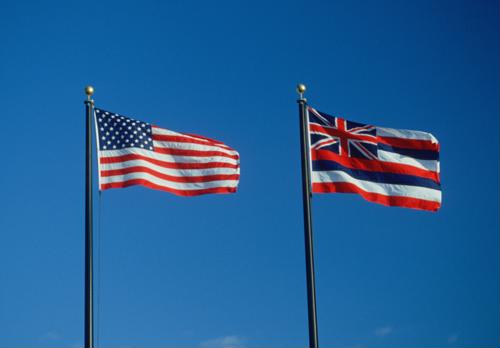 Many states are now trying to raise their minimum wages through legislative means and most are finding success in doing so, at least to some extent. One such state - where workers are perpetually squeezed by an exceptionally high cost of living - is Hawaii. Lawmakers there are continually trying to give workers a helping hand by increasing wages as quickly as possible.
Indeed, while the state legislature had been working to raise the minimum wage anyway, lawmakers recently offered an amendment to House Bill 1191 that would actually bring up hourly salaries for low-paid workers even more quickly, according to West Hawaii Today. Originally, the bill was intended to raise the state's minimum wage - currently $10.10 per hour - up to $11 starting next year, then rising a dollar a year to $15 by 2024.
The new bill would institute an increase to $12 per hour starting in 2020, but then no further change until 2023, when it would hit $15 in one fell swoop, the report said.
"The question comes down to whether businesses can afford to increase wages without passing on the cost to the customer," Hawaii Island Chamber of Commerce President Gordon Takaki told the publication, while also acknowledging that despite the Chamber's opposition, at least some increase is likely to pass this year.
Why it's important
Hawaii may be a place especially in need of a minimum wage increase because 70 percent of native Hawaiians consider themselves as living paycheck to paycheck, according to Carmen Hulu Lindsey, a trustee of the Office of Hawaiian Affairs, writing for Honolulu Civil Beat. Indeed, more than half of natives say they have to devote at least a third of their paychecks to their rent payments alone, and 1 in 3 struggle to afford food.
Overall, about 32,000 native Hawaiians live in the state today and about half of them would see their wages rise with an increase to $17 per hour, the report said. While the legislature isn't likely to go that far, there is nonetheless a significant portion of the native population that would see take-home pay rise with a minimum wage increase.
Everyone's affected
The Aloha State's high cost of living is no secret, and many residents - regardless of heritage - are feeling the pinch, according to Hawaii News Now. A recent survey found that just over a third feel they're better off financially now than they were a year ago, and 20 percent said their biggest fiscal concerns revolved around everyday expenses. Almost as many cited housing costs as their biggest issue. In fact, 45 percent of respondents said someone in their households has either left the state or considered doing so because of these costs.
When states are already on paths to raising the minimum wages, businesses would do well to get out in front of the requirements. Offering workers higher pay and better benefits whenever possible helps both attract and retain talent.