Maryland moving closer to $15 minimum wage
3/20/2019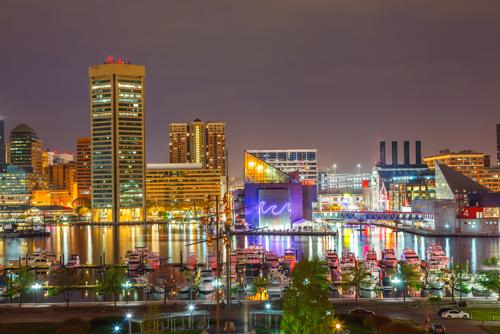 For some time now, Maryland has been working to become yet another state that guarantees the vast majority of its workers at least $15 per hour in salary. Despite some difficulties in the past, the effort seems closer to realizing its goal than ever, as the state's Senate recently passed a bill for a minimum wage increase.
The bill, sponsored by Baltimore Democrat Sen. Cory McCray, passed the Senate by an overwhelming margin of 32-15 and would enforce incremental minimum wage increases, according to the Baltimore Sun. By 2025, businesses with at least 15 employees will have to provide wages of $15 per hour or more, and the same would be true of small businesses by 2028. Currently, the Old Line State's minimum wage sits at $10.10 an hour.
This bill comes after the state's House of Delegates approved a bill that requires all businesses to provide a $15 minimum wage by 2025, regardless of size, the report said. As such, lawmakers from both chambers will have to collaborate to put together a bill they will send to Gov. Larry Hogan. Maryland already has the highest minimum wage of any state bordering it, save for Washington, D.C., which will increase its own standard to $14 an hour later this year.
Potential opposition
While Gov. Hogan has not made a statement on this particular bill, he has aired concerns about an increase this big - even as both the House and Senate bills will continue to allow for a tipped minimum wage, according to The Washington Post. Instead, he has already proposed an increase of his own, to $12 an hour by 2022.
But lawmakers must act quickly to reconcile the differences between the two bills if they want to get an increased passed sooner than later, the report said. If that's completed within a short period, and even if Hogan were to veto the bill, there's a chance the rules of the state government would allow them to override a veto before the close of the current legislative session. Such a move would likely receive broad support in both houses.
Getting it right
While there are some key differences between what the House and Senate bills actually stipulate, there are also a number of key similarities, which could make reconciliation easier, the Baltimore Sun reported separately. For one thing, both versions of the bill increase funding to the state's Department of Health and Human Services, albeit at different levels, so that disabled people will get a raise as well. Likewise, both bills provide a tip credit that still mandates employers ensure tipped workers are paid equal to the prevailing minimum wage.
"I'm going to fight for the House's position but everything is on the table," Del. Dereck Davis, a Prince George County Democrat and chairman of the House Economic Matters Committee, told the newspaper.
Regardless of state law, when wages are on the rise, it's a good idea for employers to follow suit. The higher the pay and stronger the benefits packages they provide, the better off they will be when it comes to attracting and retaining talent.