Attracting women to manufacturing
3/14/2019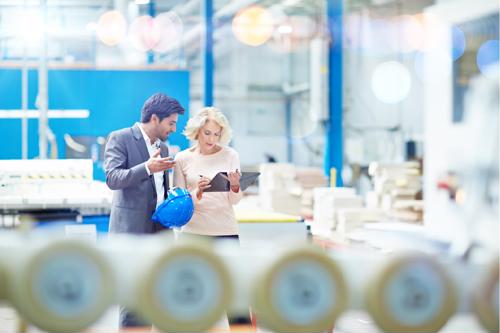 Historically, the manufacturing sector has been a man's world. However, experts believe that one of the best ways to address the industry's skills gap is to specifically look at avenues to bring more women into the fold with outreach and training options that make filling factory jobs more attractive.
With the prospect of potentially millions of manufacturing jobs going unfilled over the next several years, companies have to do more to think outside the box when it comes to recruiting, according to Manufacturing.net. While women comprise about half of the nation's working population, they make up less than a third of workers in manufacturing specifically, and that may be for many reasons.
Research suggests that at least part of this problem stems from perception about the industry, about the state of the sector, the kind of pay workers can expect, benefits options and so on, the report said. In addition, though, companies may need to do more to bridge the perception problem with women in particular simply because these jobs are not typically things women might think are available to them.
Slow going, to say the least
Over the last 100 years, the share of the manufacturing sector taken up by women has increased only 8 percentage points, according to Machine Design. That could highlight why so few see manufacturing as an area of opportunity for young women in particular, and companies have traditionally done relatively little to buck that trend in any way that would be noticeable to the general public. As such, too few women might even be willing to consider a career in the sector.
It therefore might be incumbent upon individual employers in the industry, and especially smaller ones, to make a more pointed effort to recruit women going forward, the report said.
"As a female president of one of those manufacturing companies, I have worked for years on various national, regional, and local committees to help change some of the alarming skills gap stats," Pamela Kan, president of the Bishop-Wisecarver Corporation in California, wrote for the site. "And while that work is important and is helping to make a difference in the big picture, I believe it is up to each individual company to do their part in helping make a change."
Plenty of opportunities
Of course, another issue here is that women might see their job opportunities in manufacturing as being something akin to working around noisy machines in difficult conditions, but that's not the case, according to the Society of Women Engineers. For women with STEM degrees, the possibilities for career paths in manufacturing may border on being endless, simply because there are so many roles that need to be filled and relatively few candidates who may be qualified to fill them.
When businesses in the sector are able to target women for recruitment with high pay, strong benefits and clear paths up the corporate ladder, they may have a lot more success in attracting and retaining talent going forward.