Many different sources to learn the ropes of manufacturing
3/8/2019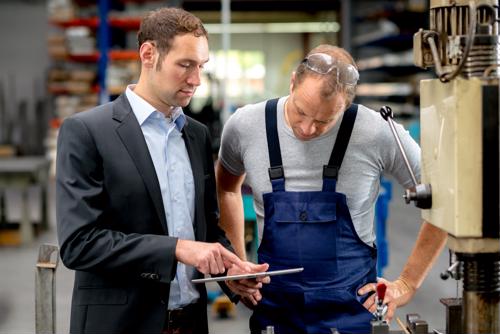 The manufacturing industry is facing a skills gap so severe that millions of jobs are likely to be created but go unfilled throughout the sector in the next several years. To that end, companies and even public entities are increasingly turning to untapped resources as a means of finding people who are going to be able to bridge at least some of the gap.
One increasingly common source for such workers is schools, such as high schools and community colleges. Clark State Community College in Springfield, Ohio, is the latest of these institutions to add advanced manufacturing capabilities to its educational arsenal, according to the Springfield News-Sun. There, the school is adding high-tech, advanced machinery that will not only give students hands-on experience with the basics of the industry, but adequately prepare them for some of the more complicated work now sought-after by many employers.
"This is a tremendous benefit to the program as we have employers moving into the Clark County area that are in need of fourth and fifth axis machine knowledge for their production process," Jason Chilman, and instructor in the engineering department at Clark State, told the newspaper. "We are the first [in Ohio] to be able to meet those needs for those employers. ... It really opens up an opportunity to acquire new employees from our current student body but to also bring in their current employees for retraining or up training to help them advance within their own company."
A less common source
A few states over, in St. Charles Township, Illinois, a different kind of manufacturing training program is churning out qualified graduates these days as well, according to the Kane County Chronicle. The Kane County Adult Corrections Center, which prepares incarcerated people for the workforce through its Manufacturing Internship Career Program, recently saw its first class of graduates receive certifications to work in factory settings. The nine graduates, all between the ages of 18 and 24, received training about three weeks of training, paid for through a government grant to help those in prison learn critical job skills they will need upon release.
Sheriff Ron Hain called the program a "path out of the criminal cycle," the report said. Another class for the program will begin in May.
Gaming their way to a job
Finally, in the manufacturing hub of Pennsylvania, a state grant recently allowed an app developer to make a mobile game that will teach manufacturing skills to gamers in hopes of helping them feel more comfortable and get enjoyment from factory work, according to Lehigh Valley Business. The game, developed through a partnership between the industrial resource center Catalyst Connection and Pittsburgh's Simcoach Games, will teach players some of the basic tasks associated with manufacturing work and allow them to increase their skill levels the longer they play.
The hope is that this is just another avenue through which young people can become more excited about a career in manufacturing, the report said.
When more workers are coming into the industry, manufacturers have to do their part to both attract and retain top talent. That should include providing high pay and excellent benefits to new and existing employees.