In South Carolina, minimum wage issues abound
3/5/2019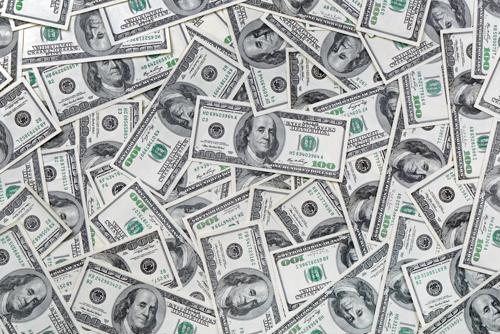 Despite many states now increasing their minimum wage levels above and beyond the federal low of just $7.25 per hour, there are still a number of holdouts that haven't taken the next step for their residents. That includes South Carolina, where debate over paying workers more is starting to heat up, as it has in most other parts of the country in recent years.
The Palmetto State is one of just five that still hasn't raised its minimum wage above $7.25, and workers' advocates there say the time to take that step is now, according to the Anderson Independent Mail. In Anderson County - home to Greenville - a worker who has to support themselves, a spouse and a child would need to make somewhere between $20.50 and $22 per hour to reasonably afford all living expenses while working just 40 hours per week. On the higher end of that scale, it's more than three times the minimum wage there, meaning someone trying to support two dependents would have to work 120-plus hours per week to do so.
But even at the lower end, for a single person living in a studio apartment, the cost of living is about $10.90 per hour on a 40-hour week, requiring them to work more than 60 hours at the minimum wage to make ends meet, the report said.
Change on the way?
The good news for low-paid residents in the state is that South Carolina's lawmakers seem to recognize the issue, and may soon do something about it, according to Myrtle Beach television station WPDE. Legislators recently filed a bill that would raise the minimum wage by $2.85 per hour over the next three years, to a new level of $10.10 by 2021. There has not been much progress on the state-level bill to this point, but that could come soon.
"[The current minimum] to me doesn't sound like enough to pay bills, pay rent or feed our family. I don't know how people do it," resident Michelle Bohannon told the station. "[An increase] would give families a lot more opportunities to be able to care for their children."
Cities seem to get it
One of the biggest differences in the cost of living comes for people who live and work in larger cities, as their expenses tend to go up due to demand. To that end, the city of Charleston recently took the step to raise property taxes, in part to pay for an increase in hourly wages for municipal employees by 50 cents per hour, according to the Charleston Post and Courier.
The increase - to $12 per hour - will be given to many city employees, excluding those in the police and fire departments, who have already received their own raises of late, the newspaper noted. It comes as the city has seen significant turnover in its employee base due in part to low pay.
When wages rise, at the state level or just within an organization, it's better for workers and employers alike. Higher pay and better benefits are often seen as key to attracting and retaining workers on an ongoing basis.