Maryland to try again on minimum wage increase
2/25/2019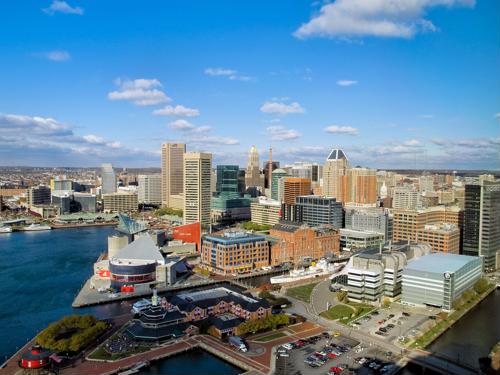 In recent years, Maryland has been a leading state where lawmakers have recognized the necessity of a higher minimum wage. While the Old Line State currently has a minimum wage well above the national level - $10.10 per hour versus just $7.25 - there have been a number of recent efforts to go above and beyond even their own strong standard.
Legislators there are now considering a bill that would raise the Maryland minimum to $15 per hour by 2023, and earlier in the month they were still in committee in both the House and Senate, according to Capital News Service. This comes after four years of increases that brought the state to the $10.10 mark, but elected officials say more needs to be done for working families, and it's probable that something will happen in this regard.
In all, about half of all employees making less than $15 per hour in Maryland were under the age of 25, the report said. Many more are tipped workers, though under the twin pieces of legislation now being considered, the tipped minimum wage would also be phased out, by 2026. Currently the tipped minimum is just $3.63.
Subject of debate
It should come as no surprise, however, that the proposals are getting some pushback, including from the state's governor, according to the Baltimore Sun. Some opponents say that while a higher minimum wage makes sense in cities like Baltimore, it might not be as feasible for other regions.
It's worth noting that someone working 40 hours per week at $10.10 per still only earns about $21,000 per year, the report said. An increase to $15 would push the state's lowest earners north of $31,000. With that understanding, the rising public sentiment in favor of an increase might be a bellwether here; a recent poll found that 71 percent if Maryland natives support such a hike.
"Bringing up that equality is very, very important," Sen. Cory McCray, a Democrat representing Baltimore, told the newspaper.
The regional angle
While some lawmakers support a "carve-out" that would raise the minimum wage in some places but keep it the same in others, some experts believe that might not be as effective as they think in keeping businesses in the less-populous regions in good shape, according to Maryland Matters. Alissa Barron-Menza, vice president of Business for a Fair Minimum Wage, noted that workers in areas where the minimum wage doesn't rise would potentially follow the money, leaving places like the state's Eastern Shore for opportunities in bigger cities.
The reality is that nearly an extra $5 per hour would likely be enough over the course of the year to get workers to at least look for work elsewhere, if not move altogether, the report said.
Businesses in Maryland and surrounding states would be wise to get out in front of this trend. The more they can do to offer higher salaries - along with better benefits - the more likely they will be to attract and retain talent on an ongoing basis.