Florida inching closer to $15 minimum wage?
2/25/2019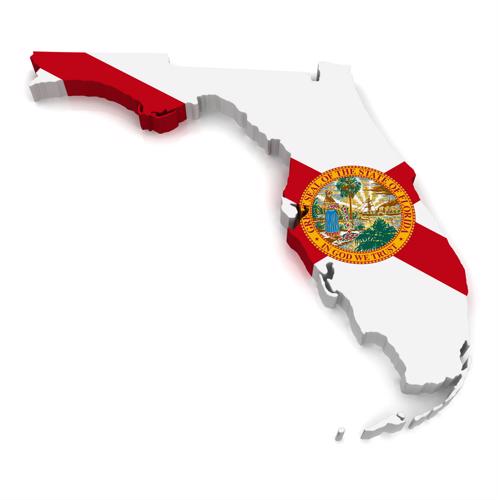 Florida is one of many highly populous states where workers' advocates have been pushing for a higher minimum wage for some time. There, the lowest-paid workers earn more than the federal minimum of $7.25, but at just $8.46, many are still forced to work multiple jobs just to make ends meet. To that end, one notable lawyer from Orlando is now leading an effort to get Florida on the path to a $15 minimum wage.
Orlando attorney John Morgan, who was instrumental in getting a popular constitutional amendment to legalize medical marijuana in Florida three years ago, is now pushing for a minimum wage of $15 per hour, to counteract intransigence on the part of state lawmakers, according to the News Service of Florida. Already, Morgan and others claim to have collected a total of more than 120,000 signatures, and aim to compile a total of 766,200 - enough to get the question on the ballot in 2020.
Under the wording of Morgan's proposal, the minimum wage would jump to $10 per hour at the end of September 2021, then rise by a dollar every year on the same date through 2026, the report said.
"I think in the quiet of the night, fair people go, 'There's no way to live on $8 an hour,'" Morgan said at a news conference announcing the effort, according to the newspaper.
What's at stake?
The living wage in many Florida counties is, indeed, well above the state minimum, according to Sarasota television station WWSB. For instance, data from MIT suggests that a living wage for a single person in Sarasota County is more like $12.16 per hour on a 40-hour week, requiring about 58 hours of minimum-wage work to fully support oneself. That number rises to more than $25 per hour - nearly 120 hours of minimum-wage work - for someone with a child to support.
Moreover, many people in Florida earn the minimum wage - or less - because they work in hospitality, an industry with lots of low-paying jobs, the report said.
Why it's important
Above and beyond the fact that a minimum wage increase is a positive for the Sunshine State's lowest-paid workers, a statewide hike is critical because of a recent ruling by the state's Supreme Court, according to the Miami Herald. In 2016, Miami Beach passed a law that would have boosted the local minimum wage to $13.31 by 2021, and it was struck down by a lower court. While the Florida Supreme Court initially agreed to hear the case - and seemed likely to allow the change to go into effect - a spate of newly appointed judges recently dismissed it, effectively ending the legal battle.
As such, a statewide approach is likely the only path forward for a higher minimum wage. However, Florida businesses should always strive to stay ahead of the curve on this effort, providing employees higher pay and better benefits on a regular basis. Doing so will help both attract and retain talent in a competitive job market.