Manufacturing training really catching on in Northeast
2/19/2019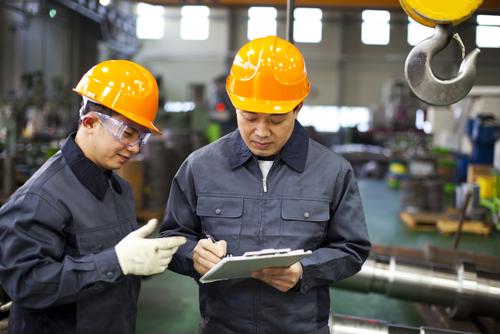 Across the U.S., industry and worker alike have found a big benefit in boosting manufacturing training opportunities for young people. This helps to bring more workers into a sector that desperately needs them, and ensure those people have all the skills they need to meet employer requirements. One emerging hub for such educational efforts is the Northeastern U.S., where manufacturing is making a big comeback.
In Northbridge, Mass., a little more than an hour west of Boston, the Blackstone Valley Education Hub recently received a grant of $125,000 from the state to build out its advanced manufacturing training program, according to the Worcester Telegram. That follows a grant from the U.S. Chamber of Commerce for $95,000, helping to fund operations for some time to come. Now, the organization will work together with local manufacturers to better train potential employees to specifically meet their needs.
"This grant is allowing the BV Ed Hub to align ourselves with Blackstone Valley manufacturers to develop curricula which will be taught to area learners looking for a career path in advanced manufacturing, filling the workforce gap in our region," said Jeannie Hebert, president and CEO of the Blackstone Valley Chamber of Commerce, according to the newspaper. "I'm thrilled with all the support we're getting."
A similar effort in New York
About two hours northwest of Northbridge, in Troy, New York, Hudson Valley Community College plans to open a new manufacturing skills center when the next school year begins, having recently completed the $17 million construction project, according to the Albany Times Union. There is so much demand for skilled factory workers in Upstate New York that classes for the fall semester are already filling quickly.
The Gene Haas Center for Advanced Manufacturing Skills will be able to accommodate more than 100 students per semester, more than double what the college could handle before, but nearly half those slots have already been taken, the report said. Through these training efforts, future manufacturing workers will be able to learn a number of skills that are desperately needed by local companies as the skills gap grows.
In the Nutmeg State
Finally, in Connecticut, the state's university system recently announced that its 17 schools will partner with a number of other educational organizations to boost manufacturing training within its borders, according to the Hartford Courant. It's believed that Connecticut will see some 2,500 factory jobs created each year, on average, through 2023, and that number will rise to about 3,000 per year between 2024 and 2028. Simply put, without these new partnerships - made with both private colleges and technical schools - the state would likely not be able to churn out enough workers to meet industry demand.
In particular, the state has something of a booming industry for unique transportation manufacturing, with companies there increasingly producing technology and components for helicopters, submarines and the like, the report said.
When training and hiring efforts are on the rise, companies must do more to continually attract nearby talent. Those efforts will typically require them to raise pay and bolster benefits offerings as a means of keeping and luring talent on an ongoing basis.