Manufacturing continues to develop in the south
2/19/2019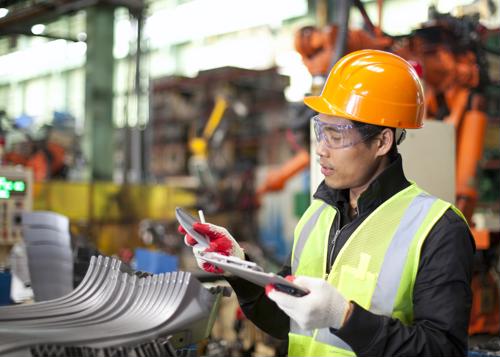 The Southern economy has come a long way in recent years, thanks in no small part to the strength of its manufacturing sector in particular. That trend certainly continued in the first month of the new year, as state-level data suggests that Texas manufacturing grew once again, and a number of projects have gotten underway in other states as well.
In particular, the production index for the industry grew sharply, rising from a reading of 7.3 to 14.5, according to the latest Texas Manufacturing Outlook Survey from the Federal Reserve Bank of Dallas. In addition, the general business activity index portion of the survey rose from a "multi-year low" of minus-5.1 in December to 1.0 in January, indicating that 2019 should continue to be a strong year. Anything below zero is generally considered negative, while anything above it is an indicator of some growth.
"The January report suggests continued growth in the Texas manufacturing sector," said Emily Kerr, Dallas Fed senior business economist. "While the latest reading showed an uptick in the pace of growth, when we look at the broader trend, we see that growth has actually downshifted over the past few months from the robust expansion seen through most of last year."
At the same time, while employment in the state continues to rise, it's now doing so at a slower rate, the survey found. The employment index slipped from 10.6 to 6.6, showing ongoing growth but nonetheless represents the lowest level seen in two years.
Going to Georgia
In a town just outside Atlanta, the German wheel and castor manufacturer Blickle recently took over a manufacturing plant measuring nearly 62,500 square feet, according to Industrial Distribution. The Newnan, Georgia, location is a major part of the company's ongoing plans, as it will be the U.S. headquarters and see significant additional development in the near future.
The firm thinks the part of the development that will resonate most with consumers, however, is a Customer Experience Center where users can compare casters and wheels in a variety of real-world conditions to get a feel for which of the products will work best for their unique needs, the report said. As such, a large part of the site will be dedicated to having a wide variety of casters and wheels on hand for partners to test out.
Down on the bayou
In Amite, Louisiana - about an hour northeast of Baton Rouge and 90 minutes north of New Orleans - Southland Steel Fabricators is in the planning stages for a new plant, according to Area Development. This will be the company's second site in Louisiana, and will cost about $18 million to build. The new factory will be larger than the existing one, eclipsing it by about one-sixth thanks to a footprint of more than 350,000 square feet.
When companies are ramping up manufacturing efforts in any region, one of the key components to success is offering high wages and excellent benefits to workers. Doing so helps ensure employees keep coming aboard, and aren't lured away by competitors making better offers.