Manufacturing sector still going strong
2/13/2019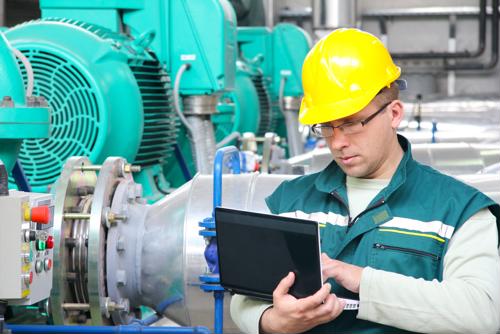 Factories throughout the U.S. have once again become hubs of high-level production and hiring, with demand rising and the economy booming. This has been reflected in numerous pieces of regular industry study and research over the past several years, and while some experts aren't quite so bullish on the prospects for long-term growth as they once were, there's little reason to believe there's a slowdown coming any time soon.
While complete data for the sector's 2018 improvements isn't yet available, the latest projections show that it likely climbed 3 percent over the performance seen in 2017, according to Deloitte. That would represent the single largest annual growth for the industry since the recession came to an end in 2010. With that in mind, it's no surprise that the industry added some 300,000 new jobs.
Moreover, Deloitte also projects the year-over-year growth rate for 2019 will far exceed the recent record seen last year, climbing to growth of 3.7 percent this year thanks to the strong economy, the report said. However, it's worth noting that even with so many new jobs being created in the sector, some companies might struggle because there are about 400,000 open jobs in the field and unemployment rates continue to linger near all-time lows, which may leave many manufacturers looking for help but not necessarily finding it.
Still plenty of optimism
These concerns, though, don't seem to have negatively impacted companies' plans for future investment all that appreciably, according to the latest data from the Association for Manufacturing Technology. While there was a slight decline in factory tech orders in the final month of 2018 - on both annual and monthly bases - the total amount of money spent on such investments for the full year was up 19 percent from 2017, totaling some $5.5 billion. Moreover, it seems that companies are likely to take the slight slowdown in recent orders in stride, rebounding over the course of 2019.
"We just finished a fantastic run up in manufacturing technology orders during 2018 with most analysts looking for good growth in units and modest growth in revenue in 2019," said AMT president Doug Woods. "While our market looks healthy now, there are concerns that trade issues and slower manufacturing technology markets abroad will create headwinds in the U.S. later in the year."
Starting off with a bang
To begin 2019, the industry seems to be in good shape, with the January PMI for the sector rising 2.3 points from December to a reading of 56.6, according to the latest Manufacturing ISM Report on Business. This came as new orders and production both increased sharply from December, and are now rising at faster rates for the 37th and 29th straight months, respectively. On the whole the manufacturing industry has been growing for nearly two and a half years running, though employment is ticking up more slowly than it did in December.
With these conditions in mind, it's important for companies to make sure they're doing all in their power to both attract and retain talent as competition continues to heat up. That means providing workers with higher pay and better benefits on an ongoing basis.