More New England factory opportunities emerging
2/11/2019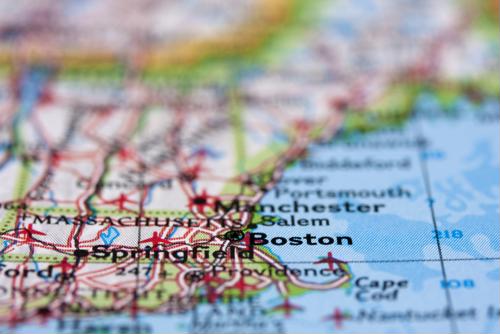 When thinking of the nation's manufacturing hubs, New England may not be among the places that spring to mind for most people. However, much of the nation's factory development took place in these six small states, and the region still has a strong base for the industry. Because of the strong economy and the broader recovery of the sector, New England's factories are taking steps forward once again.
In and around Worcester, Massachusetts, for example, not only are companies creating more jobs, but training programs are now churning out more newly skilled workers to fill those positions, according to the Worcester Telegram. At Quinsigamond Community College, a short manufacturing program seems to be changing a lot of hearts and minds when it comes to the power of manufacturing to provide solid stability and good pay for the region's workers.
"Initially, I did have a negative perception of manufacturing; I think most people who don't know a lot about manufacturing do," QCC manufacturing student Dhalin Lutaaya told the newspaper. "But getting to learn about the new technology implemented every day and looking at companies like Tesla or SpaceX - companies leading innovation in America - you realize manufacturing is a lot more than dirty equipment."
In the Bay State, about 7,000 companies employ roughly 247,000 people in the manufacturing industry, and that number has risen 2 percent in the last 18 months or so, the report said. Altogether, manufacturers account for about 10 percent of the state's economic output.
Up in Vacationland
Maine may be known in the region for its beautiful lakes and beaches, which makes it an ideal summer vacation spot, but the Pine Tree State also has a robust manufacturing sector, according to Mainebiz. In Brunswick Landing, the international manufacturer STARC Systems recently announced plans to double its factory capacity by 2020.
That comes on the heels of the firm bringing on 17 more full-time employees and adding 10,000 square feet of floor space last year alone, the report said. That brought the company to 40 employees by the end of 2018, and with the company growing at such a rapid rate, more jobs are certainly on the way.
CEO Chris Vickers told the publication that the company has already added a second shift and the company projects that, over the next year-plus, it will need to double its floor space just to keep up with demand.
Down in the Ocean State
Meanwhile, in Warwick, Rhode Island, a century-old manufacturing company has seen its output grow so much of late that it had to add a new warehouse, according the Kent County Daily Times. Kenney Manufacturing, which makes many of the bath and window hardware products sold in Walmart stores nationwide, employs more than 300 people occupying 200,000 square feet of industrial space. The company produces some 28 million shower bars and curtain rods per year.
As manufacturing in New England continues to heat up, competition for skilled industry laborers will increase dramatically. As such, it's incumbent upon companies to offer high-quality benefits and strong hourly wages to attract and retain talent on an ongoing basis.