Alabama factory construction booming
2/5/2019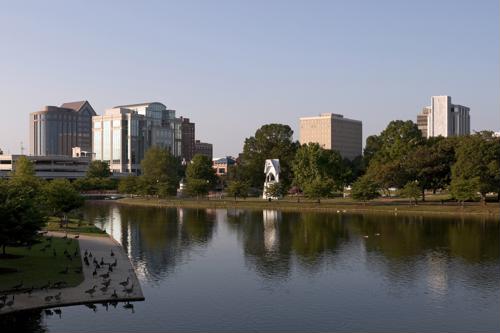 One of the more surprising developments since the recession is the extent to which Alabama has, in many ways, become the manufacturing sector's Detroit of the South. More and more, vehicle manufacturers are moving to start or expand operations in the Cotton State thanks to its robust workforce and favorable economic conditions.
One such business is the rocket manufacturer Blue Origin, started by Amazon founder Jeff Bezos, which recently began construction on a factory in Huntsville, according to Engadget. There, the space company will make BE-3U second-stage rockets. There is no clear timeline for the actual manufacture of those rockets to begin, but it's expected that construction will wind to a close sometime this year.
The rockets will be used in the launches of both Blue Origin's New Glenn and the Vulcan Centaur from United Launch Alliance, which are both scheduled to take place in 2021, so there is at least some timeframe on which the factory will be working when operational, the report said. While Blue Origin had been planning to build the factory since mid-2017, the deal did not fully come together until ULA chose to use the BE-3U rockets in its launch, which happened late last year.
Another plan taking off
In mid-January, the aerospace manufacturer Airbus announced that it had broken ground on a new manufacturing plant in Mobile to build its A220 airplanes, thanks to massive demand in the global industry. This will be the second assembly line in the U.S. for the company, and is expected to begin production as soon as the third quarter of 2019, with the first fully completed aircraft scheduled for sometime next year, around the same time as the facility becomes fully operational.
Altogether, Airbus already has orders for 500 of its A220s, and believes it will be able to produce as many as 7,000 of them over the next 20 years, the report said. This particular facility will add hundreds of jobs to the Alabama manufacturing sector.
Automakers still going strong
Meanwhile, Alabama also continues to be the auto manufacturing center of the South, with workers there making some 1.6 million engines over the course of 2018, according to Made in Alabama. In addition, the Korean automaker Hyundai is planning to expand operations in a plant in Montgomery during the first half of 2019, further expanding the Cotton State's production capacity.
"Alabama's skilled auto workers have become adept at not only producing high-quality, in-demand vehicles, but also the engines that power those models and others," said Greg Canfield, secretary of the Alabama Department of Commerce. "We look forward to their continued success as these companies invest even more resources and add new technology to their operations here."
When manufacturers continue to expand hiring for advanced positions, companies have to do more to make sure they can both attract and retain talent in their increasingly competitive marketplace. Often, that entails boosting hourly wages and improving benefits, among other measures to keep employees happy and engaged.