6 tips to make your factory more efficient
12/30/2019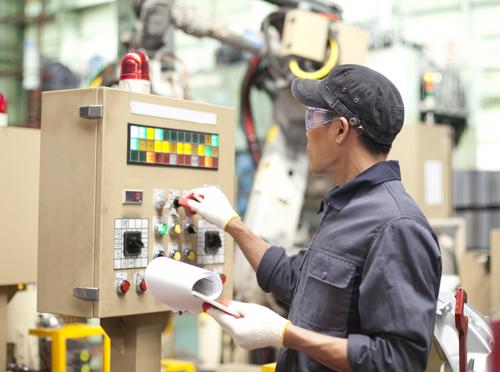 One of the biggest hidden expenses for any business is the cost of electricity and heating, and that's especially true for manufacturing companies. For that reason, decision-makers running factories may need to do more to make sure all facilities are using energy as efficiently as possible.
These six steps are just the tip of the iceberg on that front, but even small changes can add up to big savings over time.
1) See what you currently use - and why
Perhaps the best way to get a handle on energy use is to get the most granular details possible on what you consume and why, according to Constellation. For instance, if you can determine how much heat you use during the winter, you may be able to identify areas of inefficiency; when it comes to the amount of electricity your production machines consume, you may be able to find ways to cut back during periods of slowed demand.
2) Build a great team
It's often helpful to create a small team that will be in charge of not only adjusting your energy consumption initially, but also making sure everything goes as expected moving forward, Constellation said. When there are a number of accountable staffers put onto such a collective effort, it's far more likely that you'll have a long-term solution to issues of energy conservation.
3) Look at more than just power use
As mentioned, it's not only the amount of energy you consume that costs money, it's why that energy is being used in the first place, according to Green Biz. For instance, if you still rely on incandescent light bulbs or have an older HVAC system, you may lose plenty of efficiency in ways you don't even realize.
4) Monitor more data
Many of the issues described above may require you to do a little more to understand what you do and do not have insight into, Green Biz cautioned. For instance, if you can't reliably keep tabs on how much energy a row of machines consumes, you may need to find ways to glean that insight sooner than later. Knowing what you don't currently know is critical to getting a better handle on all these efforts - and going beyond them.
5) Schedule more maintenance
Often, there will be aspects of your facility that are running well, but not as well as they could, according to Wiring Pros. For that reason, making sure your upkeep efforts on not only your production machines, but also things like HVAC system, forklifts and so on, will help make sure you get the most out of every cent you spend on electricity and heat.
6) Think about swapping out old machines
Of course, if you've been relying on the same machines for decades, there's only so much more efficiency you can wring out of them, Wiring Pros added. As a consequence, you might need to assess when it's a good idea to invest in new devices that are more effective and efficient, rather than continuing to rely on the older options that have served you well over the years.