6 ways to boost factory security
12/26/2019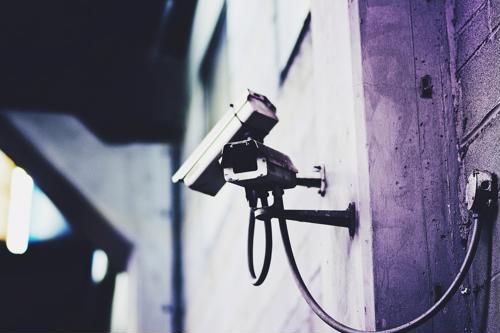 Security is key for any business, but when you have a large facility like a factory, warehouse or both, you may have even more risks to account for than you realize. For that reason, it's important to maintain a strong security posture and do all you can to uphold it going forward.
The following tips will help you boost security - and safety - on company property so you and your workers can have a little more peace of mind:
1) Carefully assess your weaknesses
A proper security policy is derived from a strong review of all your potential weaknesses and strengths as an organization, according to Cisco. Looking over simple things like whether doors close properly, windows are accessible from the ground, if a perimeter fence is in good shape and so on can go a long way toward helping you craft a strong set of rules for everyone to follow, and identify areas where you may need to tighten things up.
2) Make and communicate clear policies
Along those lines, once you know what your weaknesses may be, you can then start to make plans for both short-term fixes and ongoing efforts, Cisco cautioned. Once all these efforts have been codified in a way that leaves little room for ambiguity, it's absolutely critical to let every employee know what you expect of them as they go about their work and what to do if certain issues arise while they're on the job. When everyone is on the same page, security is much easier to handle.
3) Take your surroundings into consideration
Unfortunately, you can't control for every risk factor you may have around security, and it's important to think about outside issues that could impinge on your efforts, according to Churchill Security Limited. For instance, you may have vulnerabilities around your parking lot if it's shared with another business or you don't have the ability to put up a fence, you may have to come up with other solutions to the risks you face.
4) Don't ignore cyber threats
Cybersecurity is just as important for manufacturing companies as physical security, because while a successful break-in may lead to lost inventory and damages, they would likely pale in comparison with the cost of dealing with a hacking attack or data breach, Churchill Security Limited added. Consequently, think about the ways in which you protect yourself digitally as well as in the real world.
5) Make check-ins key
Security is not in any way a "set it and forget it" proposition, according to Kisi. Instead, you need to check in with your security stakeholders on a regular basis to determine how effectively your plans have been working and what may need to be tweaked to become more effective.
6) Promote awareness with training
Just like anything else in a factory setting, proper training is often required to ensure everything is done right on a consistent basis, Kisi noted. For that reason, it's important to train workers in your various processes - and these can be as simple as making sure windows and doors are locked when they're closed - so everyone knows what's expected and how to follow through.