Minnesotans to see minimum wage increase in 2020
12/19/2019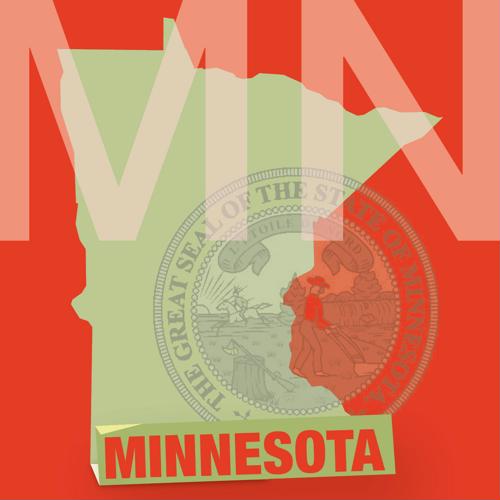 With many states seeing good reason to increase their minimum wages in recent years, even small growth can be seen as a strong positive for workers. Once the new year begins, the roster of states boosting wages for their lowest-paid employees will include Minnesota, where both state and municipal efforts on behalf of workers are underway.
Starting on Jan. 1, 2020, the minimum wage in the Land of 10,000 Lakes will rise to $10 per hour or $8.15 per hour, depending on the size of the company, according to the Minneapolis Star Tribune. The former will be applied to businesses with more than $500,000 in annual gross revenues, while the latter is for companies that do less business.
These increases are mere cost-of-living adjustments, pay hikes of 14 cents and 11 cents, respectively, the report said. The extra money would amount to more than $291 for workers at larger firms and almost $229 for smaller businesses' employees. Altogether, it's expected that about 206,000 workers statewide will receive the direct benefit from this raise.
Inside the Twin Cities
However, it's worth noting that both of the Twin Cities of Minneapolis and St. Paul - the two largest cities in Minnesota by far - will go above and beyond the state requirement, according to local CBS affiliate WCCO. Earlier this year, Minneapolis opted to boost its minimum wage far beyond that: to $11 per hour for people at companies with fewer than 100 employees, at $12.25 for those at larger firms.
The plan is to increase to $15 for large businesses by 2022, following suit for smaller firms as of 2024, the report said. Similar, if less ambitious, efforts are underway in St. Paul, where businesses with more than 10,000 employees will have to pay $12.50 per hour, minimum. Companies with between 100 and 9,999 employees will have to pay $11.50, those with between 6 and 99 will be required to pay $10, and the rest will have to pay $9.25.
Other worker protections coming
Also on Jan. 1, the city of Duluth will put a new ordinance into place that allow employees to accrue one hour of "Earned Sick and Safe Time" for every 50 hours they work, including overtime, according to the Duluth law firm Jackson Lewis. This rule applies to part-time and full-time employees, but student interns, independent contractors and seasonal employees are not included.
In addition, this only applies to hours worked within Duluth city limits and in cases requiring extra oversight from employers to get proper tracking right, the report said.
With all this in mind, it's absolutely vital for companies to make sure they not only comply with any and all worker protection rules in their city or state, but also do more to attract and retain employees overall. That should include, at a minimum, providing higher pay and better benefits than the industry standard, especially because of how much competition there is for top talent in Minnesota and beyond.