6 ways to maintain worker engagement during the holidays
12/16/2019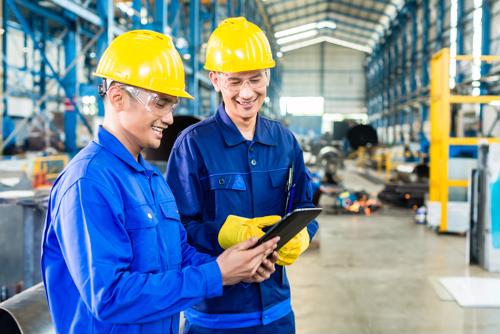 The holidays are a special time of year and many of your employees may be looking forward to some well-earned days off to spend relaxing with the family. For that reason, a feeling similar to "senioritis" can creep into your operations at this time of year. It's important not to lean on these employees too hard, but you always want to make sure they're getting their necessary work done.
The following ideas should help you keep engagement high throughout the holiday season:
1) Give them something to work toward
One of the issues manufacturing workers may face when Christmas approaches is that their mind is elsewhere, according to Achievers. It's perfectly understandable, but it doesn't meet your company's goals. The solution is to clearly define what you expect from each person and make sure they're hitting those daily or weekly goals. That helps them stay focused on a cut-and-dried number.
2) Have a holiday gathering
If you want to keep your employees happy and give them a chance to unwind a bit, hosting an after-hours holiday gathering - anything from a party where they can bring their families to a White Elephant gift swap - is a great way to spend some time together, Achievers added. That extra few hours may help them bond and become a more effective team overall, but such a party should not be mandatory.
3) Get festive
It's the holiday season, so it's always advisable to add cheer in the workplace with some fun decorations, according to Business 2 Community. Putting some colorful lights, decorating a Christmas tree or otherwise doing a bit more to make common areas a little more merry and bright is often a good idea.
4) Give time to give back
The holidays are more about giving than receiving, and committing yourself to that ideal as an organization is a great move for any company, Business 2 Community advised. Have your staff - even in small teams on rotating days - spend paid work hours out of the office and volunteering at local nonprofits that aid people in need. Doing so allows everyone to feel better about themselves and the company's overall mission, and more importantly, lend a helping hand.
5) Let parents be with their families
Building a little more flexibility into everyone's schedules at this time of year isn't always easy for managers, but it is important, according to the Workforce Institute. While work is important, it's not more important than family. As such, if people have commitments, give them the chance to make up any time they have to miss. They could do so the day after they need to duck out early, or even after the holiday season ends. Just make sure you keep tabs on it.
6) Stress the importance of self-care
Employees may push themselves to meet year-end goals in December, and that's at a time when there are plenty of other stressors in their lives, too, the Workforce Institute noted. For these reasons, it's important to make sure employees have the opportunity - and permission - to take a breather and care for themselves when they need to.