6 tips for increasing manufacturing safety in winter
12/10/2019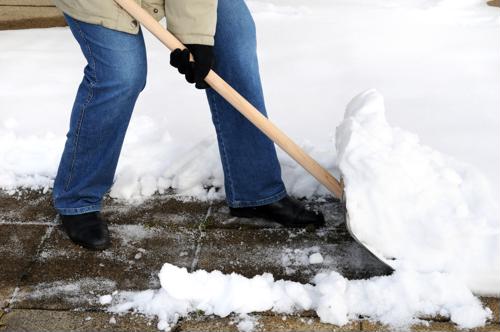 No matter what kind of business you're in, winter brings with it some unique hazards that create major safety risks for employees, customers, visitors and so on. In manufacturing especially, some of these risks create significant issues, and as an employer it is your duty to ensure these potential problems are minimized or altogether eliminated.
The following tips should help you achieve that goal:
1) Keep all outdoor walking areas free of ice and snow
Perhaps the biggest risk unique to winter people face when they come to work is the likelihood of slip-and-fall accidents posed by ice and snow, according to Occupational Health & Safety. That may be especially problematic in parking lots, loading docks, walkways and more, as workers may be carrying bulky objects or not paying close attention to the ground in front of them. Putting down salt and sand, and committing to shoveling and scraping these areas is a must.
2) Clean up anything tracked into the building
Likewise, with so many people coming in through mud, snow and ice, the likelihood that dirt and water will be tracked into your facility is high, even with people stomping out their shoes and boots on heavy-duty mats by the door, Occupational Health & Safety noted. For that reason, keeping the area around every entryway clear of puddles and other obstacles that pose traction problems is something for everyone to become more involved with.
3) Have a plan for communication in severe weather
There are some days when coming to work is too dangerous, and you should be flexible about knowing when to stay open and when to shut down for the day, according to Manufacturing.net. Your employees' safety should be your No. 1 concern - regardless of whether it's on your property or simply while they're on the way to work. Make it clear that you will assess driving risk in the event of a storm and alert people that they should stay home when necessary.
4) Encourage workers to keep an eye on each other
Your employees work closely together and likely have a strong rapport, Manufacturing.net added. For that reason, encouraging them to keep an eye out for safety issues posed by winter weather is a necessity. Having a more formalized "buddy system" in place when hazards arise could be a great idea.
5) Don't let workers stay outdoors for long
If you have work areas that are outdoors, employees spending a lot of time out there may be unavoidable, according to EHS Today. However, you should make sure anyone who does have to go outside in the course of their normal workday also has the opportunity to come back in regularly, so they can warm up, hydrate and otherwise find some respite from the winter conditions. Setting rules about how much time should be spent inside versus outside is good practice.
6) Boost lighting if needed
It gets dark early at this time of year, and as such, you might need to do more to ensure all work areas are well-lit as days get shorter, EHS Today cautioned. No such place on your property should be allowed to stay dark, as this may significantly increase the risk of accidents.