New York to expand $15 minimum wage rollout
12/9/2019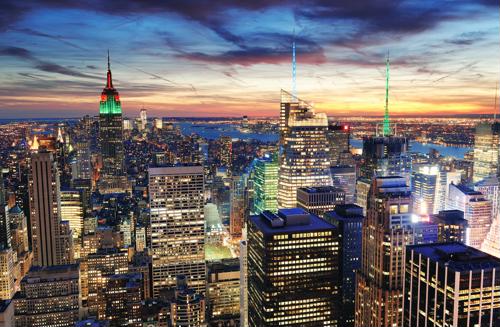 New York is one state where lawmakers have been particularly proactive about raising the minimum wage to $15 per hour, and now it appears even more positive changes are coming for workers. By the end of the month, a large and growing number of low-paid workers in the Empire State will be earning at least that much.
In New York City, many workers already earn $15 per hour, but starting on Dec. 31, that rule will be applied even to companies in the Big Apple with 10 employees or fewer, according to The Associated Press. At the same time, workers around the city - on Long Island and in Westchester - will see their pay rise to $13 per hour from the current $12, and the rest of the state will see the minimum increase 70 cents to $11.80 per hour.
The latest in a plan
This all comes as part of a longer-term plan from the state to get everyone to $15 per hour within the next few years, according to Binghamton news radio station WNBF. At the end of 2018, New York City businesses with 11 or more employees saw their minimum wages rise to that level, and as 2021 begins, businesses in Upstate New York will have to pay a minimum of at least $12.50 per hour.
After that, the state's director of the Division of Budget will make more targeted decisions to keep raising the minimum wage based on labor statistics collected over the course of next year and beyond, the report said.
Why it's important
As has happened in so many other states and municipalities that have raised the minimum wage, all the concerns about what the changes would do to businesses and employees alike have proven ill-founded, according to MarketWatch. In general, business interests express concerns that higher minimum wages force restaurants in particular to close or cut staff, but in New York City, the opposite has proven true: Research suggests many restaurants raised their prices a small amount and ended up doing even better than before. This came despite the fact that tipped workers in the city now have to receive $10 in salary and employers are only required to make up the difference if they don't hit $15 per hour, on average, in tips over the course of a week.
Instead, restaurants now enjoy higher revenues and, as a consequence, employ more people than they did when the $15 minimum wage went into effect, the report said. Other industries may be a bit more susceptible to labor cost increases because they might have the option to relocate, but that is not the case with restaurants and many other types of businesses, which have to stay local for any number of reasons. Even price increases of 10-15% may not be enough to dissuade consumers from patronizing many companies, especially if they themselves are earning more than they did before the minimum-wage increase was initiated.
For all these reasons, it's vital for companies in all industries to make sure they are offer the highest wages possible to both attract and retain talent on an ongoing basis.