5 tips to keep your factory clean
11/25/2019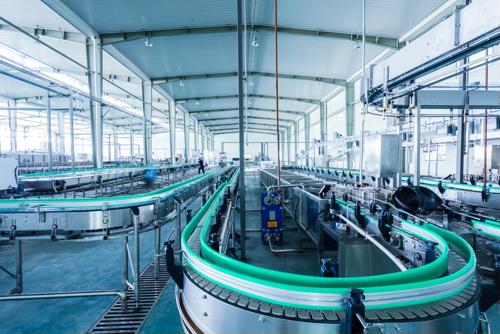 As anyone in the manufacturing sector knows full well, factories can get dirty in a hurry. For that reason, it's critical for companies to have a comprehensive approach to cleanliness that will allow them to continue to work as safely and efficiently as possible.
The following tips should help you at least start to sketch out a new, better plan for keeping your facilities clean:
1) Start with a plan
You know better than anyone what your factory's specific cleaning needs are, and should take all those unique factors into consideration when crafting a plan for how you will approach the job, according to Bigfoot Industrial. Whether that means bringing on more maintenance and janitorial staffers or simply redoubling efforts for current employees to understand what's required of them, if you don't begin with an internal checklist, you're more likely to see some issues slip through the cracks.
2) Focus on the floors
One of the biggest issues for any manufacturing facility when it comes to keeping clean is that a lot of debris can accumulate on the ground over the course of even a single day's work, Bigfoot Industrial said. For that reason, you need to have rules in place to make sure workers clean up after themselves when using your various machines, and that others are aware of the need to keep all floor spaces clear as well, taking personal responsibility to clean up problems when they spot them.
3) Dust from the top down
Dust is another big issue in manufacturing settings, and clearing it off any surfaces where it collects should be a top priority, according to Interworld Cleaning. However, a common mistake in dusting - whether in a factory or at home - is not doing it "from the top down." Simply put, if you dust a lower surface then move up to a higher one, the dust from the latter will fall on the former, meaning it takes more time and effort to ensure the facility is fully clean.
4) Invest in the right supplies
Household cleaning products are great for just that: the household, Interworld Cleaning advised. However, because you work in an industrial environment, you need cleaning supplies that are up to the task. Buying the heavy-duty products should be a matter of course, because while they're typically more expensive than home cleaners, they're also far more effective at cutting through industrial-sized problems.
5) Keep your air clean, too
For reasons of both safety and cleanliness, it's important to invest heavily in your building's air system, according to Quality Inspection. Make sure the air is being cycled on a regular basis, and that you have filters throughout the facility to collect pollutants that could damage your machines - and your workers' health. Once you've made those initial investments, it's also important to replace those air filters at least as often as the manufacturer recommends, if not more so based on how your factory operates.