With no changes from state, more New Hampshire companies raising wages
11/20/2019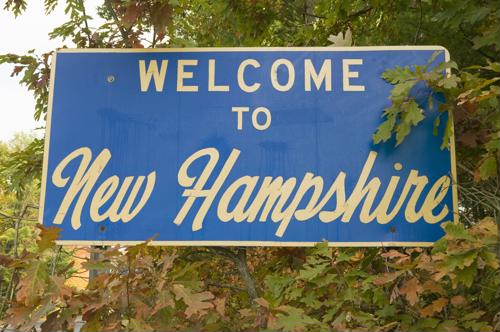 In recent years, almost every state in New England has raised its minimum wage at least somewhat, and the lone holdout at this point is New Hampshire. There, lawmakers have been reticent to budge in imposing a state minimum above and beyond the federal level of just $7.25 per hour, but increasing pressure from its neighbors - as well as on the national stage - seems to be pushing more companies in that direction even as legislators are slow to act.
Across the Granite State, many companies are raising their internal minimum wages in absence of government intervention, by $1 per hour here and $3 there, according to an editorial published in the New Hampshire Union Leader. This largely comes as a result of supply and demand: Competition for skilled workers is increasing not just throughout New Hampshire, but in the places the small state borders. Massachusetts, Maine and Vermont are all well above the federal minimum.
Interestingly, however, these increases seem to be coming at the expense of older, better-paid workers who likely make significantly more than the newly imposed minimum wages at these companies, the report said. Companies may lay off older workers with more experience in favor of younger workers who bring more understanding of tech and are willing to work for less.
On the ground
The basis of such decisions is clear enough: With no state minimum wage, companies have little choice but to make sure their workers earn a living wage, lest those people look elsewhere. Such an effort was recently introduced by Franklin Savings Bank, headquartered in the state, where all workers began getting $15 or more per hour on Oct. 1. Ron Magoon, president and CEO of the bank, noted that the institution not only had to raise salaries, but also boost benefits offerings just to retain talent, let alone attract new hires.
Nearly 50 of the bank's 128 employees have been with the employer for more than a decade, and external pressures led to the company offering not only the aforementioned compensation, but also a number of perks that go above and beyond industry standards, the report said.
What comes next?
While New Hampshire Gov. Chris Sununu vetoed a bill over the summer that would have started the state on a path to a $12 minimum wage in the near future, he may soon face pressure of his own to raise the lowest level of pay in the Granite State, according to New Hampshire Public Radio. That's because he's up for re-election in Nov. 2020 and already the field of candidates to challenge him is coalescing.
It's expected that the state's minimum wage, or its lack thereof, could become a big issue in the race as it unfolds in the year ahead, and even if Sununu ends up being favored, there may be enough pressure to force a new decision on raising the minimum wage sooner than later.
For these reasons, companies in New Hampshire and beyond have to ensure their salary and benefits offerings are going to be enough to attract and retain talent on an ongoing basis.