6 ways to boost your factory training
11/19/2019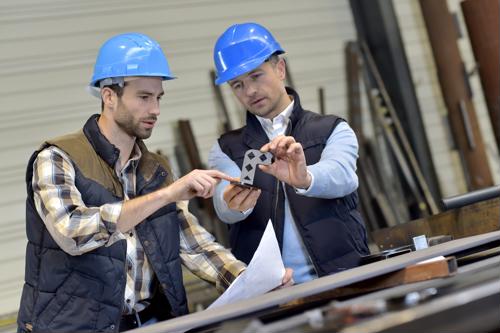 Experts widely agree that factory training is not a one-size-fits-all effort, in which workers are given some basic instruction before they start and don't get much more direction going forward. Instead, companies would be wise to ensure they do all they can to keep workers up to date on the latest production and safety processes, so all involved continue to be on the cutting edge of the manufacturing sector.
With that in mind - with an eye toward keeping employees engaged with these training sessions on an ongoing basis - the following tips should help you improve your training sessions in the future:
1) Find new areas of interest
One of the best ways to ensure workers not only accept these sessions, but also take a more active and engaged role with it, is to see what they want from their training overall, according to California Manufacturing Technology Consulting. Just like anything else, workers won't want the same information drilled into their heads every time a regularly scheduled training session rolls around. Opening the lines of communication to determine what workers want to learn can help you take your efforts in new and more interesting directions.
2) Offer extra training for those who want it
Of course, there are some employees who want to take bigger steps forward in their careers than others, and as a business, you should embrace that, California Manufacturing Technology Consulting added. Offering support in the form of additional, voluntary in-house training sessions or covering costs for further training elsewhere can go a long way to keeping employees engaged and helping them advance in the industry.
3) Get everyone involved
Even as many training sessions may be focused on the kinds of tasks factory workers need to complete or understand, it's important for managers and even executives to go through these classes as well, according to IndustryWeek. Doing so will not only help employees feel as though decision-makers are more involved, but also give those decision-makers a better understanding of their organizations' everyday processes.
4) Don't just do it in a classroom
Manufacturing training sessions often take place in a room siloed off from the factory floor, but this isn't ideal in many situations, IndustryWeek noted. All involved will learn best by doing the necessary tasks, rather than simply being told or shown how, and getting them into a more familiar setting can also help them feel more engaged in this type of work.
5) Keep safety in mind
While it's all well and good to ensure you're training for new processes on an ongoing basis, you also have to make sure you're keeping workers up to date on the latest safety methods, according to Polytron. Regular safety training - or simply re-training for existing practices - will help your factory stay as efficient and accident-free as possible.
6) Keep class sizes small
To get the most out of every training effort engage with employees as directly as possible, Polytron advised. With large class sizes stretching to 20 or more, that's just not always possible, so it's vital to keep training sessions small. This ensures everyone gets the attention and time they need to really learn what's taught.