5 tips to improve your manufacturing business
11/19/2019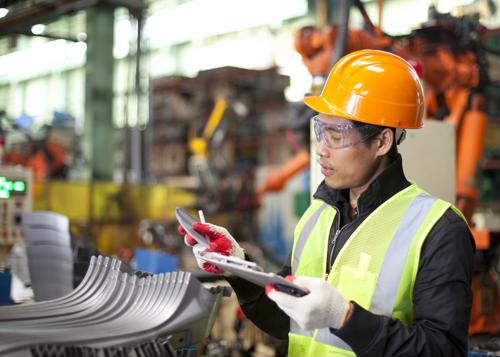 Every company is always on the lookout for ways they can improve their processes and bottom lines, but doing so isn't always easy. That may be especially true in the world of manufacturing, where processes may stay more or less the same for long periods of time. Managers cannot afford to let inertia set in.
For that reason, try these tips for improving more aspects of your operations in the near future:
1) Seek staffers' feedback
No one knows better how things are going on the factory floor than your workers who spend several hours or more of every day there, according to California Manufacturing Technology Consulting. Consequently, managers should always make an effort to engage in conversations about how the work is going, what could be done better, what doesn't need to be done at all and so on. This may not sort out every issue, but it would certainly help illuminate some of the most pressing concerns - including those you may not have even known about.
2) Don't push operations to their breaking point
Another great aspect of soliciting honest employee feedback is you may find when operations are being pushed too far, leading to stress and dissatisfaction among staff, California Manufacturing Technology Consulting noted. There are always times when production goals have to be met, of course, but giving workers more flexibility - and the opportunity to be honest if they feel they're being pushed to their limits - will help keep everyone as productive and engaged as possible.
3) Identify skilled workers and prioritize retention
While you may value all your employees, there are certainly going to be some whose contributions to the team exceed the group average, according to Small Business Trends. These are the people who are most worth keeping around, and you should do all you can to make sure they aren't tempted to look elsewhere. That could be done by giving them raises or extra perks, or opportunities to advance up the career ladder with educational support.
4) Keep an eye on tech
Companies should never rest on their laurels when it comes to tech investment, because new options that make their processes go more smoothly can be a boon to their employees and overall operations, Small Business Trends added. For that reason, managers should always be on the lookout for emerging technologies that will allow them to take the next step as an organization.
5) Always look for better processes
Along similar lines, you might want to think about the ways your organization can continue to push the envelope in search of efficiency, according to Cascade Business News. While you may have great processes in place already, there's always a way to improve, and even a 1% increase in efficiency can go a long way toward improving your bottom line.
One area where you cannot afford to cut corners when you're trying to wring greater efficiency out of your processes, however, is in terms of providing worker with strong salaries and great benefits. With so much competition in the manufacturing sector today, experienced employees are just as important to organizational efficiency as anything else.