6 ways to boost morale in your factory
11/14/2019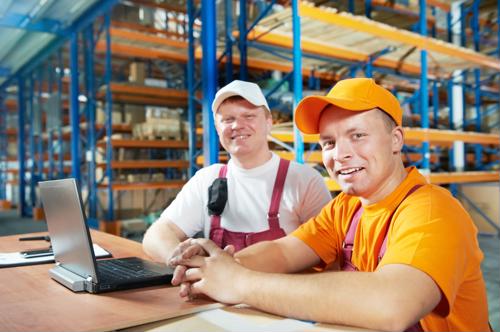 One of the biggest challenges in the manufacturing sector these days is attracting and retaining talent. While high pay and excellent benefits for all employees are a must when trying to boost your workforce, they can't be the only consideration to keep your employees engaged and in good spirits.
There are many keys to boosting morale at your company, including the following, which are vital to worker retention:
1) Show them they're valued
All too often, employees feel as though their contributions to a company's success aren't being appreciated, according to Global Electronic Services. Many companies may take the attitude that a worker's pay and a steady job should be reward enough, but experts say a little extra recognition really helps, even if it's just publicly congratulating a team on a successful quarter.
2) Give them more opportunity
While many employees are content to work the same job for years, others may have stronger ambitions - and employers would be wise to encourage them, Global Electronic Services added. Providing in-house training, or paying for classes at a local college or training center that will help employees further their career goals is always a good idea.
3) Solicit their feedback regularly
When you're trying to keep your employees happy, it's often advisable to simply ask them what about their jobs works for them, and perhaps more importantly, what doesn't, according to Houston Chronicle Small Business. Even executives who think they know their companies inside and out may not realize some of the day-to-day issues their employees face, so getting feedback can go a long way.
4) Give them more flexibility
Some employees may have no problems at all with a highly regimented schedule that dictates when they can punch in, take breaks or leave for the day, Houston Chronicle Small Business advised. But others may be a little happier with added flexibility, like the ability to come in early so they can put in a full shift while still being able to pick their kids up from school in the afternoon. At least providing the option may be a good idea.
5) Reward hard work
When an individual or a whole team have put a lot of work into a project or exceeded their production goals for the month, a substantive reward could be a good way to show your appreciation for that extra effort, according to Kazoo HR. That could be as simple as giving them a bonus on their next paycheck or buying them lunch one day, but the small investment could encourage even more hard work in the future.
6) Keep the lines of communication open
There should never be a situation where your employees feel as though they can't come to a supervisor with a problem, or that they may face negative consequences if they do, Kazoo HR noted. While not all issues they may have can necessarily be addressed, ensure employees know you will at least consider them. That way, workers employees will feel they have more of a say in the direction of the company.