Many in Michigan struggle due to low minimum wage
11/8/2019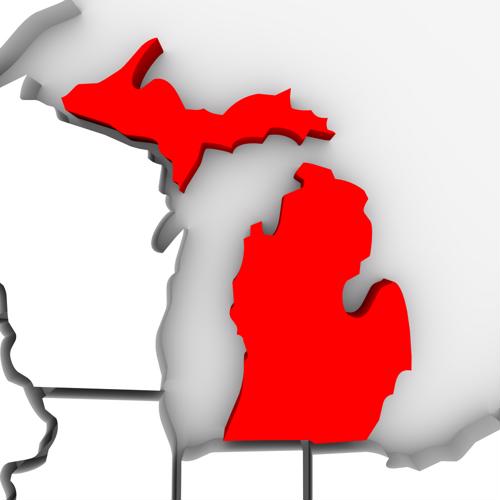 Almost every part of the country is unaffordable to live in for people making the minimum wage. Even places with relatively low costs of living will see workers at or near the minimum struggle to make ends meet without multiple jobs. That's certainly the case in Michigan, where the average minimum-wage worker has to work nearly two full-time positions to afford rent on a two-bedroom home.
While the Wolverine State does not abide by the federal minimum wage of just $7.25 per hour, experts say even its $9.45 isn't adequate to guarantee workers a comfortable lifestyle, according to Detroit television station Fox 2. Because of the state's cost of living versus the typical income, which can vary significantly from one county to the next, nearly half of households in the state's four largest metro areas are considered "rent-burdened." That means they pay at least 30% of their income each month to cover housing costs.
The fact is, when adjusting for inflation, people in Michigan make less now than they did in the early 1970s, which is why experts predict the state will see a population decrease in the 2020 U.S. Census, the report said. Many workers are leaving for regions where opportunities to make a comfortable living may be more plentiful, birth rates are declining and fewer people are moving in as well.
What's the situation?
Take-home pay across the U.S. has grown sharply since the depths of the recession, but that distribution can vary widely from one state to the next, according to analysis of federal data from Comparisun. Average annual salaries in Michigan, for instance, increased nearly 22% from 2008 to 2018 - rising to more than $53,800 from the previous number of about $44,200 - but that rate of growth was actually one of the lowest in the country.
In all, Michigan ranked 39th in salary growth rate among all states over the 10-year period, at lower levels than neighboring Wisconsin (24th), Ohio (28th), Indiana (29th) and Illinois (35th), the report said. That can put a lot of workers in a tough position when it comes to finding jobs that work for them financially.
Are lawmakers coming around?
In recent months, there has been a broader acknowledgement among Michigan officials of the need to ensure workers earn more for every hour they work, according to the Detroit Free Press. While the state is hardly on the path to a $15 minimum wage, it is on track to clear $12 per hour over the next decade, during which time it's possible - and perhaps even likely - more substantive changes could be made.
In the meantime, employers in the Wolverine State would be wise to make sure their salary and benefits offerings remain stronger than what is required by law, and allow workers to earn a comfortable living without extending themselves significantly. Doing so will put companies in a better position to attract and retain talent going forward.