Maine lawmakers gearing up for $15 minimum wage?
10/30/2019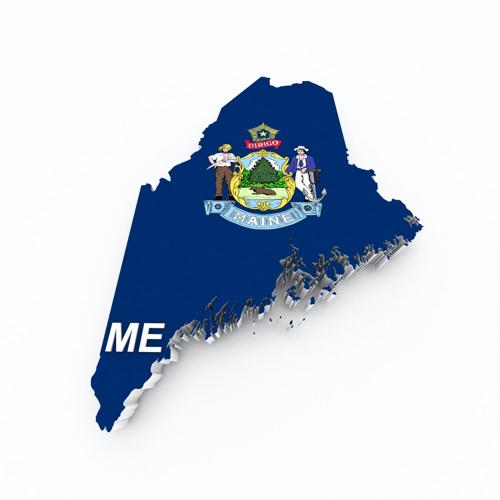 Nearly every New England state has made the decision in recent years to increase their minimum wages sharply, with New Hampshire being the sole outlier. However, some - like Massachusetts, Vermont and Connecticut - now recognize their previous efforts may not have gone far enough to meaningfully help low-earning workers. As a result, they're going above and beyond those initial attempts.
Maine appears poised to push for a $15 minimum wage, as a lot of upheaval in the state has brought the issue to the forefront, according to the Portland Press Herald. For instance, with Sen. Susan Collins's seat up for grabs in 2020, nearly all challengers to the incumbent support a $15 minimum wage not just in Maine but at the national level.
Currently, Maine is on track for a minimum wage of $12 per hour, thanks to a 2016 ballot initiative that sought to raise the level from the previous low of $7.50, the report said. The measure passed overwhelmingly, likely indicating how strong the appetite is in the Pine Tree State for people to get a raise. Experts now believe the $15 minimum wage could be a major issue in next year's election - even if it's not specifically up for public vote.
Coming soon to a major city?
Residents of Portland - Maine's largest city by population - may not even have to wait that long for a serious raise, according to a separate Press Herald report. There, Mayor Ethan Strimling recently committed to an effort that would give the city a $15 minimum wage if he's re-elected. At least one of his challengers openly supports such a step - largely due to the city's skyrocketing cost of living, especially for housing - but in the past, the idea has proven unpopular.
Portland actually had a $15 minimum wage on the ballot in 2015, but it was voted down on the basis that it would have more than doubled the state's minimum at the time, the report said. With Portland - which eventually settled for an $11 minimum - has been overtaken by state law once again, there may be a stronger appetite for such a change this time around.
Who it helps
This all comes at a time when incomes across the state are on the decline, according to the Press Herald. Census data suggests the average Mainer's income declined some 3.3% on an annual basis last year to a little more than $55,600. However, experts believe this can largely be attributed to the state's older population increasingly reaching retirement; the median age of Maine residents is almost 45 years old, the single largest number in the entire nation.
When minimum wages are scheduled to rise anyway, companies in any given state have to follow suit almost across the board to make sure they can continue to attract and retain talent, especially in a talent-rich, competitive region like New England. Typically, this will not only require higher pay for workers, but also better benefits or more perks.