Florida minimum wage hike is increasingly popular
10/22/2019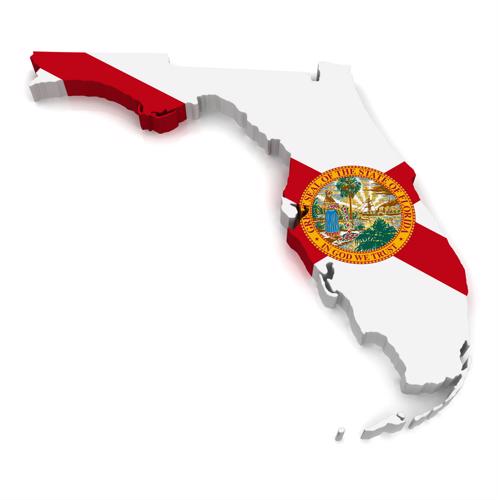 Like many states, Florida has been dealing with a long-simmering discussion about the importance of raising the minimum wage for years. As is usually the case in these debates, business interests are firmly aligned against such an increase, while the general public and many workers' advocates point out its necessity. However, it seems that support for a wage hike is only building in the Sunshine State, but it is still quite a ways from being enacted.
Right now, Florida's minimum wage is just $8.46 per hour - higher than the federal minimum of $7.25 but also well below what other similarly populous states tend to pay workers, according to the Palm Beach Post. With that in mind, there has been a push in the Sunshine State to raise the minimum to $15 per hour over the course of several years. Currently, this measure appears on track to be put to a vote along with the federal election in November 2020.
If passed, the increase would start with a jump to $10 per hour on Sept. 30, 2021, then rise by $1 per hour each year following until hitting $15 per hour in 2026, followed by annual cost-of-living increases, the report said. Experts say such an increase may be badly needed for low-earning workers; someone at the Florida minimum wage only makes about $338 for every 40 hours worked.
Support is growing
The good news for low-wage workers is the vast majority of Floridians seem to back this sizable hike, according to a survey from St. Pete Polls conducted over the summer. At that time, more than 63% of likely voters in next year's general election said they would support the constitutional amendment to raise the state's minimum wage, while less than 26% opposed such an increase. Nearly 11% were undecided on the issue.
That support was widespread regardless of most non-political demographic breakdowns, the report said. In a breakdown by age, at least 62.7% of respondents said they backed a wage hike. And while women were slightly more likely than men to feel the same way, the latter group still said they were in favor of an increase 62% of the time. Similar findings came in spite of race or which areas of the state respondents resided.
Why it's likely
While the vast majority of likely voters in the state say they support a huge minimum-wage hike (an increase to $15 would amount to about 77% of today's level) it's also worth noting that getting the constitutional amendment on the ballot is close to a reality. The organization Florida For A Fair Wage recently submitted 763,330 valid petition signatures to the state's Division of Elections, according to the News Service of Florida It will only need about 3,000 to ensure the question ends up on the ballot.
With all this in mind, it's critical for businesses to make sure they can stay ahead of these trends and increase pay above and beyond what the state requires. Doing so, in addition to providing stronger benefits packages and other perks, is critical to being able to attract and retain talent.