Connecticut minimum wage increases having an impact
10/16/2019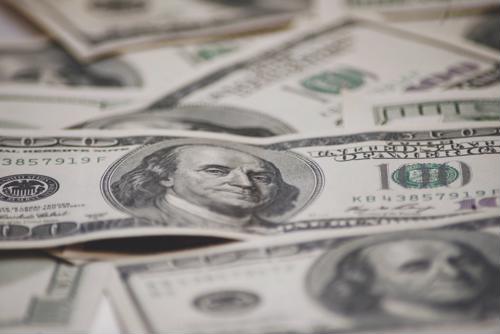 More states in the Northeastern U.S. have been proactive about raising their minimum wages in recent years, and Connecticut is one that followed through on the new trend. In May, Nutmeg State lawmakers passed a bill that will bring the minimum wage up to $15 per hour by 2023, and the positive effects of the bill's increase are already felt by some residents.
On Oct. 1, the state's minimum wage went up sharply - from $10.10 per hour to $11 - and will rise by another $1 every 11 months until reaching $15, according to the Hartford Courant. After it reaches that point, the minimum will be tied to the cost of living. The most recent state data suggests that about 426,000 people working across Connecticut made less than $15 per hour at the end of March.
That puts Connecticut on a track to be in line with its two biggest neighbors - New York and Massachusetts - where lawmakers have likewise voted to raise the minimum wage to that level. Its other neighbor, Rhode Island, now lags behind Connecticut with a minimum wage of $10.50, though there have been efforts to be more aggressive with the Ocean State's increases in recent months.
Some workers left behind?
However, Connecticut did not eliminate the state's tipped minimum wage as part of these increases, meaning tens of thousands of residents aren't likely to get the same kind of raise as their counterparts, according to a separate report from the Hartford Courant. Currently, the tipped minimum is $6.38 per hour - well below the $11 overall minimum - that applies to anyone who spends at least 80% of their time waiting tables or directly serving customers.
If those workers don't make enough to meet the $11 minimum, their employers are supposed to make up the difference, but many service-industry workers say that doesn't always happen, the report said. As such, lawmakers are trying to figure out whether a legislative solution can be reached independent of new minimum-wage requirements for tipped workers.
The usual concerns
Whenever the minimum wage rises, business interests start banging the drum about cutting hours and reducing current and future staffing plans, and certainly there are some that will follow through on those threats. However, many more simply build those increases - which can now be planned for years in advance - into their business models and adjust as necessary, according to the Wilton Bulletin.
Sarah Taffel, Wilton's director of human resources, told the newspaper the increase "does not impact many people" on the town's payroll, as many already made well above the $11 mark and will get commensurate raises in the future. Likewise, the local YMCA - which employs more young people than any other organization in the town - has made no changes to its current staffing plans.
With all this in mind, businesses in Connecticut and beyond need to make sure their competitive pay and benefits offerings are keeping up with developing trends, whether legislative or business-driven.