4 tips to help small manufacturers get ahead
10/15/2019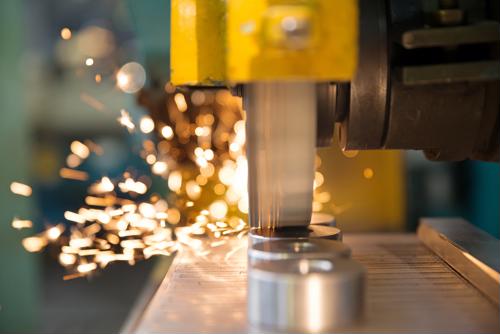 While the manufacturing business as a whole today is doing much better than it was a decade ago, there are some areas of concern among companies in the sector. First and foremost are the tariffs instituted as part of the ongoing "trade war" with China, which has made it more difficult for businesses on both sides of the Pacific to buy the materials they need to produce, or sell their finished products.
With that in mind, smaller manufacturers in particular may be feeling a bit of a pinch, and as such, they might be looking for other ways to get ahead as organizations when broader economic constraints are beyond their control. The following tips could help them succeed in the months to come:
1) Start with sales
There's a lot to be said for having a strong sales team and process for handling leads in place, according to Inc. After all, you can have the greatest products in the world, but if you're not doing all in your power to make sure potential customers know about them, you're probably leaving areas of unclaimed revenue on the table. While you might not have the resources to build out your team even further or invest in the latest management software, investigating all options within your reach could help you find new footing on this front.
2) Work on retaining talent
Data suggests more manufacturers today are cutting hours or even jobs, but for smaller companies, this might be impractical, Inc., added. The amount of institutional knowledge you could see go out the door in such an event is considerable, and it may take newer hires months or more to get up to speed. As such, the first thing smaller manufacturing operations should strive to tackle is ensuring their current workers have the resources they need to stay engaged with their work and don't end up looking for opportunities elsewhere.
3) Streamline your operations
While cutting talent should be an area of last resort for companies that already have small teams, there are still plenty of ways to slim down your operations and make them more efficient, according to The Fabricator. Taking a careful accounting of every single aspect of your various processes - from when raw materials or components come into your factory to when finished products go out the door - may help you identify areas of inefficiency that have crept into your work undetected over the course of months or years.
4) Find new places to sell
While you may not always have an easy time moving your completed products when you want to, you also might not be using as many avenues to do so as possible, according to Small Business Computing. The internet has become an increasingly rich resource to sell direct to consumers or other businesses, and looking for marketplaces that help you either sell existing products or compete for bids could yield some very fruitful new territory for any smaller manufacturer.