Pennsylvania to redouble wage hike efforts
10/9/2019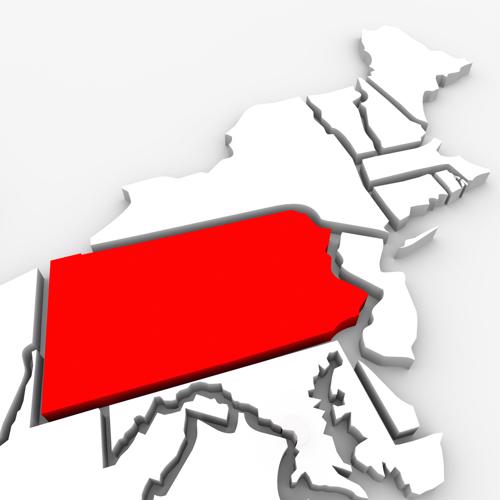 Almost every state in the Northeast has voted to increase their minimum wages in recent years, with the two exceptions being New Hampshire and Pennsylvania, both of which abide by the federal minimum of just $7.25 per hour. While the topic has certainly gained a lot of attention in both places, there's no certain plan in either one that would guarantee their lowest-paid workers will get a government-mandated raise any time soon.
However, Pennsylvania Gov. Tom Wolf recently posted a new plan on his social media accounts, saying "A person working full-time shouldn't struggle to afford basic needs. But this is the reality for people making $7.25 an hour. It's been ten years since Pennsylvania raised the minimum wage. It's time to raise the wage."
A big part of that plan would be a significant and almost immediate increase, and vital to workers who current make just over $15,000 on a single full-time, minimum-wage job.
Wolf's latest plan would, if passed, raise the Keystone State's minimum wage to $12 per hour before the end of 2019, then increase it again to $12.50 at the start of 2020. The level would then rise by an additional 50 cents per hour annually until 2025, when it reached $15 per hour.
Wolf noted that no states sharing a border with Pennsylvania has left their minimum wage at the same extremely low level as has been in place for about a decade, and that 70% of Pennsylvanians are in favor of a wage hike.
Growing support
Part of the issue behind the state's failure to raise the minimum wage to date, as is so often the case in these disputes, is that opponents see the need for at least some wage hike, but not to the levels advocates would like, according to Lancaster television station WGAL. Nonetheless, lawmakers, advocates and workers alike continue to push for an increase, including through public demonstrations of support.
Nonetheless, many minimum-wage increase bills that get introduced to the state legislature are often shot down in committee, but momentum seems to be on the side of a hike, the report said.
Why it's important
Gov. Wolf pointing out that Pennsylvania is the only state in its region that hasn't raised the minimum wage is worth noting because of a recent study from the Federal Reserve Bank of New York. It found that in the professions most likely to provide low wages, counties on both sides of the New York-Pennsylvania border saw disparate changes in employment as a result of the Empire State's wage hikes in recent years; earnings rose sharply but had no adverse effect on employment levels whatsoever.
While wages rose on both sides, the growth in New York were about twice as sharp, but labor trended in the same direction regardless of those increases, the New York Fed found.
With all this in mind, it's clearly important for companies to make sure workers are able to earn strong wages and have access to benefits that are at least competitive. Doing so may be particularly important when it comes to to attracting and retaining talent.