Some manufacturing sectors improve as trade war takes toll
10/2/2019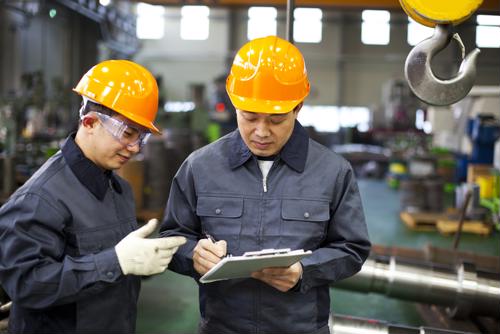 Over the past few months, the wear and tear on the manufacturing industry wrought by the U.S.-China "trade war" finally came to bear. Indicators of strength in the manufacturing industry, which had been going strong for years on end, finally started to fade as companies found more difficulty finding buyers for their products. Despite this, some aspects of the sector are still holding on well.
Total economic activity in the manufacturing industry contracted for the second straight month in September, slipping to an index reading of 47.8 from August's 49.1, according to the latest Report on Business from the Institute for Supply Management. Any reading under 50 suggests the industry is in a state of contraction. Basically any portion of the sector that had to do with international trade has taken a hit, but some are still performing well.
"Global trade remains the most significant issue, as demonstrated by the contraction in new export orders that began in July 2019," said Timothy Fiore, chair of the Institute for Supply Management Manufacturing Business Survey Committee. "Overall, sentiment this month remains cautious regarding near-term growth."
In all, just three areas of manufacturing among the 18 the ISM surveys saw growth in September: food, beverage and tobacco production; chemical production; and miscellaneous manufacturing.
Experts unsurprised by further diminishing
It is safe to say, however, that few in the manufacturing sector were caught off-guard by the last few months' of declines for the sector, according to The Wall Street Journal. While there are plenty of indications the industry is now in its most consistent doldrums since 2009, there are some indications the broader economy will be able to help companies weather the storm, especially with the holiday season approaching.
Stephen Stanley, chief economist at the securities firm Amherst Pierpont, told the newspaper that there's not yet a significant cause for concern in his view. Simply put, the weaknesses in certain industries, including manufacturing, largely seem to be confined to those sectors rather than dragging down other economic indicators. That could change, of course, but for now the impact of the trade war seems relatively confined in the U.S.
What comes next?
Separate data - from the Federal Reserve Bank of Philadelphia - shows some of this decline could be seasonal. The Philadelphia Fed's latest Manufacturing Business Outlook Survey noted that 28% of the firms it examined actually saw increased activity in September, while just 16% saw a decline. Almost 1 in 4 companies surveyed also said they brought more workers aboard in September, versus 9% that cut employment.
Moreover, despite concerns about present-day activity and new orders, future sentiment remains relatively strong among the companies polled, the report said.
With all this in mind, companies cannot afford to scale back worker compensation, in terms of either hourly pay or benefits. Businesses that try to stay ahead of the local competition in these regards will likely find it easier to both attract and retain talent.