Higher minimum wages coming for the South?
1/17/2019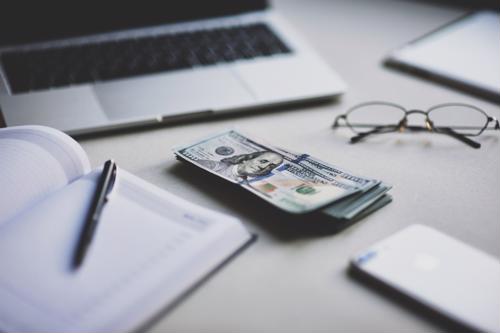 With many cities and states moving to increase their minimum wages while the federal level remains stubbornly stuck at $7.25 per hour, momentum seems to be building for even more states to take action on their own. Increasingly, that trend seems to include southern states, where lawmakers have long held their minimums in line with that low federal line.
One state where that could soon change is Virginia, where one lawmaker recently introduced a bill that would slowly raise the minimum wage in the Old Dominion to $15 per hour over the course of a few years, according to Richmond television station WJHL. Currently, Virginia's minimum wage is just $7.25, but if this law passes in a timely fashion, that would rise to $10 per hour on July 1, then increase incrementally until 2021.
The bill quickly passed the state Senate's commerce and labor committee, and now awaits a vote from the full senate, the report said. If approved and eventually signed by the governor, low-paid workers in the state would get a raise of almost 38 percent in about six months.
A little more proactive
Meanwhile, a little further south in Florida, lawmakers have taken small steps to raise the minimum wage - it currently sits at $8.46 per hour, having grown 2.5 percent from last year's rate on Jan. 1, thanks to a 2004 constitutional amendment that tied the state's minimum wage to the cost of living, according to the Tallahassee Democrat. That raised pay - albeit slightly - for close to 200,000 residents.
However, worker advocates in the state continue to push for a $15 minimum wage as well, and it seems on course to come to state voters as a ballot initiative in 2020, the report said. Currently, the attorney who is leading the charge has collected about two-thirds of the signatures needed to get the question on the ballot, and has until February 2020 to close the gap.
"I personally believe a living wage is the issue of our day," John Morgan, the attorney behind the idea, told the newspaper. "Income inequality is not only unfair, but it also puts a tremendous burden on the government, which basically pays what should be paid by the private sector - if you don't qualify for food stamps you don't get food stamps. It's based on your income."
A governor's action
In Louisiana, Gov. John Bel Edwards campaigned on a higher minimum wage and wants to make good on those promises, according to Baton Rouge Proud. Currently, Louisiana also has a minimum in line with the federal level but Edwards wants to raise that to $8 per hour in 2020 and then $8.50 in 2021. This may be particularly important for the state because, as Edwards points out, Louisiana has the largest wage gap between men and women in the country.
When minimum wages are on the rise, companies have to do more to make sure they are increasing their own salary levels, and improving their benefits packages. Doing so is critical to both attracting and retaining talent.