More major factory investments being made in US
1/17/2019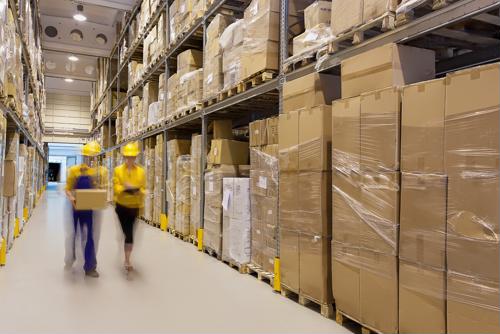 With the manufacturing sector booming across the U.S., more companies - both here and abroad - are pushing large amounts of investment into the industry. For some firms, that means billions of dollars being poured into entirely new sites, millions of dollars being spent to upgrade existing factories, and even hundreds of thousands to expand hiring capabilities at small facilities.
One such billion-dollar job is soon to get underway in Georgia, according to Automotive News. The battery maker SK Innovation Co. recently announced it would invest $1.67 billion to build a plant that will make electric vehicle batteries near Atlanta, and less than a month later announced it would put another $5 billion into the project. The company, which provides batteries for several of the biggest names in international automaking, will be able to employ as many as 2,000 workers by 2022.
This comes as a number of vehicle manufacturers have recently made more investments in the Southeastern U.S. as well, and SK Innovation will be able to more easily supply those facilities, the report said.
Up in the Empire State
Meanwhile, the HVAC pumpmaker Armstrong Pumps, which operates near Buffalo, New York, is planning a sizable investment of its own, according to the Buffalo News. The company, which employs some 200 people, recently revealed that it is planning an $18 million investment in its facility so that it can take on more work. While the company is mum on the details, there has been discussion of the ability to expand for more than a quarter century, but until recently, environmental concerns often impeded those efforts.
"It's correct that we are looking at modernizing our facility," Robert Dietrich, Armstrong's chief financial officer, told the newspaper. "This is still in the preliminary stages. If we go ahead with that, it's a major investment. We're hoping we can find a way to go forward."
Tarheel State manufacturing is growing
In Norwood, North Carolina, CYES Factory LLC, which makes and distributes various food products, recently announced it purchased a small manufacturing facility that will allow it to create more than a dozen jobs, according to the Stanly News and Press. That comes with a $400,000 investment from the company as well as $250,000 in funding from the state's Department of Commerce's Rural Infrastructure Authority. Furthermore, the town itself will receive an additional quarter-million-dollar economic development grant.
In taking on the factory space, CYES is going to renovate an existing structure in downtown Norwood - right near its business district - that is expected to result in more economic stimulation overall, the Norwood Mayor Harold Thompson said in announcing the deal.
When manufacturers are starting or expanding their facilities and hiring in 2019, they may need to consider the importance of offering high hourly wages and strong benefits packages. Doing so will allow them to attract and retain talent in an increasingly competitive field, especially as the skills gap grows and more businesses look to hire from a relatively small pool of skilled manufacturing employees.