Southern manufacturing to take big step forward
1/17/2019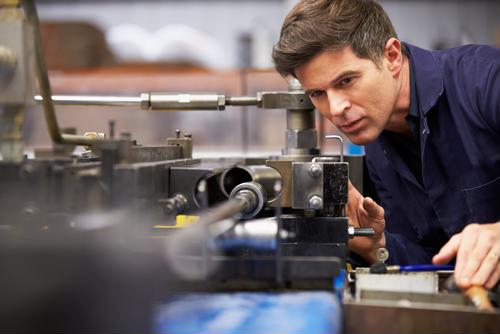 While manufacturing has made a strong comeback in many parts of the country, some of the biggest gainers among all regions in recent years include the Rust Belt, Upper Midwest and South. The last of those may see even more gains in the year ahead, as a number of southern states are likely to experience more factory construction, expansion and hiring.
In Mobile, Alabama, the aviation manufacturer Airbus recently began hiring for its new assembly plant, where it will make the company's famed A220 plane, according to NBC 15. The company plans to start producing the aircraft at the plant by the third quarter of 2019, and anyone applying now - for a number of assembly line positions - will have to go through weeks of training, both in classrooms and on the factory floor. Part of that training will actually take place in Canada.
The company is also looking to fill assembly line positions for the A320 production, the report said. Altogether, Airbus plans to hire about 600 people in the next year and a half.
Manufacturing by sea
In addition to new plane manufacturing in the Southern U.S., it seems there will be more nautical production as well, according to Miami Today. SeeVee Boats is currently building a new manufacturing site in Miami, measuring 220,000 square feet, and it could open as soon as May. However, a more conservative estimate still has the facility opening before the close of summer, with a potential August start date.
The new facility will be an upgrade from its existing site, which measures less than 61,000 square feet, and employs 220 people, the report said. That number could grow to as much as 350 once the new factory opens later this year. The need for the site arose because the company started receiving so many orders that it created a backlog of as much as two years in some cases; the new center will increase the company's output from 165 boats per year to 250 by 2022.
A different kind of project
Finally, U.S. Silica Holdings recently purchased a plant in Millen, Georgia, where it will expand its production of a number of popular products, Powder and Bulk Solids reported. The factory acquisition cost was about $23 million, not counting the renovation costs the company will incur to refit it.
"The acquisition of the Millen facility will enable us to expand our capacity to meet growing demand for some of ISP's most successful and most profitable new products," said U.S. Silica Holdings President and Chief Executive Officer Bryan Shinn in announcing the decision. "Adding this new capability will accelerate new product launches, improve product quality, and facilitate important product customizations required by our industrial customers."
When companies are looking to expand their manufacturing capabilities, they will typically need more workers to staff their factories. To that end, they need to offer both high-quality benefits and top-notch salaries if they want to attract and retain talent in an increasingly competitive market.