Manufacturers feeling pinch of skills gap
9/24/2018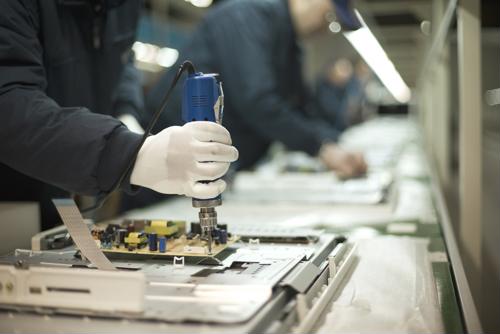 The skills gap has long been a specter looming over the U.S. manufacturing industry, simply because the improvements in the economy lead to more demand but there aren't enough people qualified to do the extra work necessary. Moreover, long-standing warnings that the skills gap is only going to widen in the years ahead may have been pushed off in the past, but new data suggests it's unlikely they can afford to do so for much longer.
Indeed, 76 percent of American manufacturing firms today say they do not have a plan in place to develop talent for their current or future workers, according to the latest Industry Pulse Manufacturing Workforce Report from Tooling U and SME. This despite the fact that more companies are now reporting their current work forces are facing more retirements, current hiring efforts aren't adequate to replace them, and other pressures are only heightening the need for such workers these days.
Furthermore, experts say that if there are not adequate skills development options for current employees at manufacturing companies these days, those businesses are likely to fall behind their competitors when it comes to boosting production efforts or developing new product offerings, the report said. Moreover, workers themselves might be more apt to look for new employers that can offer skills development, especially if their pay isn't rising like it might be for workers at other companies that are keeping up with the times.
Making room
To address the skills gap on an ongoing basis, there have been plenty of new programs developed by private and public organizations in recent years, but some have expressed concerns that there aren't enough spots being created for interested people, especially younger ones, according to the Dayton Daily News. Even in the Rust Belt, many of the training programs now being offered are filling up quickly and dozens or even hundreds of applicants have to be put on waiting lists; some wait as many as two or three semesters to be admitted.
Industry advocates say it's not just manufacturing, but also fields like health care and tech, which need more robust training opportunities so that regions where manufacturing was a long-time hiring force can continue to compete for jobs, the report said. This may be especially important as reasonable demands among workers for high pay continue to rise across nearly all industries.
Big investments
These concerns arise despite companies and government organizations often pouring hundreds of thousands of dollars, or more, into these training programs, according to EurekAlert. At Clemson University, such a program, known as THINKER, recently received $3 million in funding from the National Science Foundation that will provide trainees with both industry skills for next-generation manufacturing jobs and soft skills that can help them with jobs generally.
Companies also have to come through on their end of the bargain with people completing these training processes, offering high pay and excellent benefits as a means of both attracting and retaining top industry talent as the skills gap grows and competition increases.