Maryland inching closer to $15 minimum wage?
9/19/2018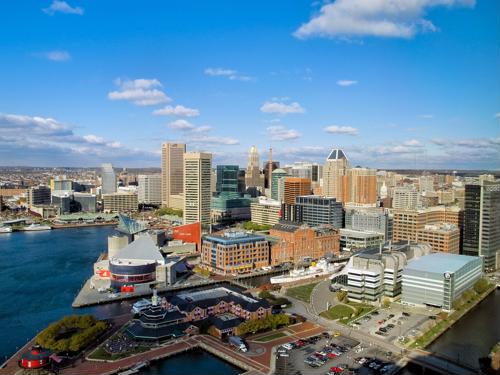 Across the U.S., public sentiment appears to largely be shifting toward favoring a higher pay level for the lowest-paid workers. While there doesn't seem to be a particularly significant shift in sentiment among federal lawmakers, many states are certainly getting onboard with the wave of public opinion. One such state is Maryland, where recent polling and activity in the state legislature seem to indicate a potential increase in hourly wages for the lowest-paid workers.
Recent polling from Goucher University found that 71 percent of people in Maryland believe the state should adopt a minimum wage of $15 per hour - up from the current minimum of $10. Just 25 percent opposed such a decision, and as recently as February, the share of supporters of a $15 minimum wage was just 66 percent.
At the same time, 55 percent of respondents thought the state was headed in the right direction overall, versus only 31 percent who felt it was on the wrong track, the poll found. This may indicate that people generally like where things sit overall, but that there is room for improvement when it comes to helping even the lowest-paid residents; the poll also found that only 9 percent of respondents think the current tax system favors the poor, and 8 percent believe it favors the middle class.
More than half also said they think their personal financial situations will be better a year from now, versus 36 percent who expect little movement in this regard, and 10 percent think it will be worse, the report said. Meanwhile, nearly one-third of people indicated their financial situations have improved from where they were last year.
Political moves
With so much strong public support for the change, lawmakers are now weighing how to properly implement it, according to the Baltimore Sun. While many observers believe there won't be much effort to alter the minimum wage before the end of the year, there is hope that work will begin on a comprehensive plan to move forward in early 2019. Moreover, there is a belief that lawmakers will not do what their counterparts in other states have done, to block individual counties or municipalities from installing their own minimum wages above and beyond the state level.
Likewise, worker advocates believe it's important for the legislature to also tackle the increasingly popular issues of paid family and sick leave so low-paid employees have assurances that they can keep their jobs and continue earning money if certain crises arise, the report said.
Other information
Meanwhile, it's worth noting that in several parts of the country, women are more likely than men to earn the minimum wage, thanks to the much-discussed income gap, according to WalletHub. Two-thirds of all minimum-wage workers in the U.S. are women. However, Maryland actually ranks fifth in the country in terms of the income gap between men and women, indicating that the Old Line State may be doing some things right in this regard.
When companies in Maryland - and elsewhere - are looking to attract and retain top industry talent, it's important to provide not only higher pay but better benefits packages as well.