New York manufacturing still moving in the right direction
12/10/2018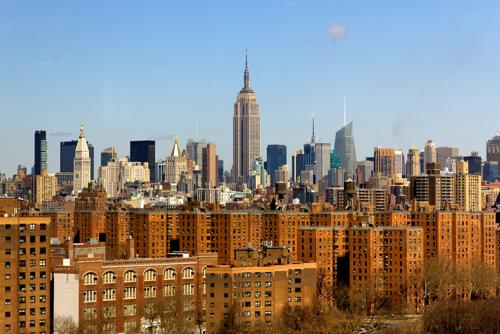 While manufacturing is hardly confined to the Rust Belt and Upper Midwest, many may be surprised to find it thriving in states not typically associated with the industry. Nevertheless, the strong economy and talented worker base in New York has made the Empire State fertile ground for the sector for some time now, and that's a trend that seems likely to continue for some time to come.
Overall, manufacturing companies in New York have seen at least some growth of late, with the state's General Business Conditions Index rising to a seasonally adjusted reading of 23.3 in November, according to the latest monthly Empire State Manufacturing Survey from the Federal Reserve Bank of New York. This marked the sixth month of 11 in 2018 that the index has come in north of 20 on a seasonally adjusted basis, and the last time it was so consistently high was in 2004.
The number of new orders received and shipments completed by manufacturers both ticked up, and unfilled orders saw little change one way or the other, the report said. At the same time, delivery times are getting longer - likely due to lack of available shipping to meet the industry's high demands - and, consequently, inventories are on the rise as well.
Meanwhile, those with factory jobs worked longer hours even as hiring increased, the data showed. As a result, it seems that optimism among industry decision-makers for the state of the sector over the next six months continues to surge forward.
More planning on the way
Though much of New York's manufacturing efforts are confined to the Upstate region - where there's far more space and operating costs are much lower - it's possible that even New York City itself could get in on this action in a significant way, according to The New York Times. The Brooklyn Army Terminal, an industrial space owned by the City of New York itself, recently received a $115 million renovation that will make the 4-million-square-foot space more habitable. At one point when it was operating at full capacity, the site employed some 20,000 workers directly or in its surrounding area.
Today, about 3,800 people work there, for approximately 100 different companies making everything from salad dressing to HVAC equipment, but the city hopes another massive round of hiring will lure an additional 1,000 employees, the report said.
"We can bring the waterfront back to its former glory with tens of thousands of people working there in a modern, industrial way," James Patchett, the president of the city's Economic Development Corporation, told the newspaper.
Staffing up
To support such efforts throughout the state, experts agree that more training operations are also needed, according to Newsday. To that end, a proposed training center could soon open if it receives approval from the Long Island Manufacturing Task Force.
Anne Shybunko-Moore, from GSE Dynamics Inc., told the newspaper that the hope is to build a "one-stop shop" that churns out workers for many companies on Long Island and beyond.
With all that in mind, it's important for manufacturers in New York and elsewhere to make sure their pay and benefits offerings are competitive. Doing so helps attract and retain top talent on an ongoing basis, especially as more companies are staffing up.