Manufacturing sector keeps growing
12/10/2018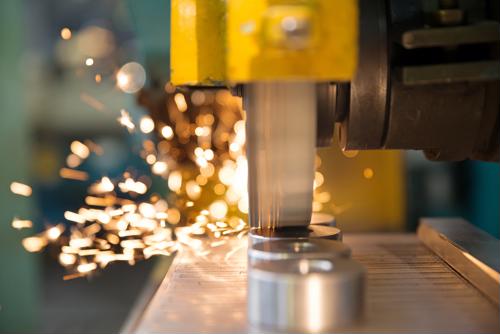 It's no secret that the manufacturing sector has been on the rise for the past several years, nor that it's generally seen by experts as an industry that still has plenty of room to grow. That trend certainly continued in November, as economic activity in the sector grew once again.
While the broader economy climbed for the 115th straight month, manufacturing took a slight step forward as well, according to the latest Report on Business from the Institute of Supply Management. In all, the ISM's broad-based index saw the industry increase to a reading of 59.3 percent, up about 2.8 percent from October, and the 27th straight result with a month-over-month increase.
This trend was driven by increases in new orders, inventories, employment and production - all of which are growing at a faster pace than in October - but supplier deliveries took a step back, as did customers' inventories, perhaps highlighting that companies are actually having trouble keeping up with demand these days, the report said.
"Comments from the panel reflect continued expanding business strength," said ISM chair Timothy Fiore. "Demand remains strong, with the New Orders Index rebounding to above 60 percent, the Customers' Inventories Index declining and remaining too low, and the Backlog of Orders Index steady. Consumption strengthened, with production and employment continuing to expand, both at higher levels compared to October. Inputs - expressed as supplier deliveries, inventories and imports - gained as a result of inventory growth."
A lot of optimism
These positives mostly arose despite the fact that there was a bit of uncertainty in the broader economy, according to a Bloomberg report on the ISM findings. Political uncertainties related to national and international trade - including questions about how the Trump administration might raise tariffs once again - lingered throughout the month, but did little to dim manufacturers' current efforts.
In particular, questions about the national trade relationship with China are looming and, depending upon the outcome, could end up having a bigger impact in December's ISM data, which will come out after the new year, the report said. Already, some cracks are starting to show: Exports are at the lowest level seen in about two years and imports are laying lower than they have in almost a year and a half.
Easier to handle
Manufacturers around the world are now well-positioned to take advantage of improving global economic conditions, especially with the rise of technology that makes their efforts easier, according to the Deccan Chronicle. Digital tech allows them to do everything from get more control over their inventories and relationships with other businesses, as well as make it easier for those partners to make and track orders.
When companies have a better handle on all aspects of their production efforts, they can work more efficiently and potentially bring on more workers. However, in an increasingly competitive industry with an extant skills gap, those manufacturers need to do more to attract and retain talent, such as by boosting salary and benefits offerings.