More manufacturing jobs coming to East Coast
12/10/2018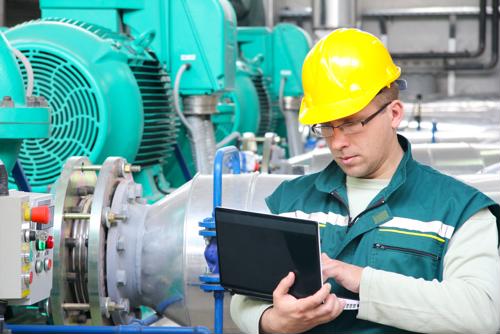 The manufacturing re-growth of the post-recession era has been a boon to many local economies, but many Americans still often think of the sector really only having a foothold in the Rust Belt and Upper Midwest. However, the sector has been surging just about everywhere over the past several years, not the least of which is along the Eastern Seaboard.
For instance, in Kearny, New Jersey, the tech supply chain startup Suuchi recently reached an agreement to occupy a massive space that will allow it to build a new manufacturing facility and hire more than 400 new factory workers, according to Business Facilities. There was some consideration from the company to pick up stakes and move farther down the East Coast to North Carolina, but New Jersey's state government provided significant tax incentives to keep the jobs in the Garden State.
"Making New Jersey the State of Innovation is a top priority of Governor Murphy's economic development strategic plan, and Suuchi Inc.'s business model aligns with this vision," said Tim Sullivan, CEO of the New Jersey Economic Development Authority, in announcing the deal. "Between its technology-based business model and its commitment to creating advanced manufacturing jobs, New Jersey is positioned to support Suuchi's continued growth."
In all, Suuchi's new manufacturing facility will come with measure about 131,000 square feet, the report said. About three-quarters of the company's employees are women, and it also has an internal factory training program to teach locals the ropes of the industry.
To the south
At the same time, the federal tech contractor Grey Ops recently announced that it would build a new headquarters that includes a manufacturing facility in Lusby, Maryland, just outside Washington, D.C., according to Area Development. Construction on the facility is expected to start around mid-2019, and once completed will create as many as 10 new manufacturing jobs.
The facility will be built at Patuxent Business Park, located in what is known as the federal Opportunity Zone, where companies are eligible for certain tax breaks to encourage industry growth, the report said. Altogether, the new construction is expected to measure about 18,000 square feet.
In the Sunshine State
Farther south, in Cape Coral, Florida, Nor-Tech Hi-Performance Boats recently finished construction on a 50,000-square-foot manufacturing facility to complement a nearby facility, according to the Fort Myers News-Press. The company - which, as the name implies, makes high-end speed boats - currently has 170 employees but could come close to doubling that number over the next handful of years.
This comes as a number of other manufacturing companies in the Southwest Florida region are likewise able to expand rapidly these days, with others in the region saying they're poised to add anywhere between a few dozen and 500-plus new employees in the years ahead, the report said.
When manufacturing companies are staffing up in any given area, it's important for them to offer high pay and excellent benefits to new hires and current employees alike. Doing so helps them both attract and retain talent as competition increases.