New Jersey minimum wage could rise soon
12/10/2018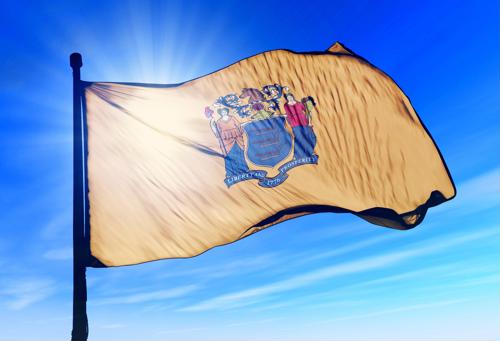 The results of the elections have emboldened lawmakers in a number of states to finally get to work raising their minimum wages after years of inaction, despite understanding there was an issue with low pay. One such state where something seems likely to happen soon is New Jersey, where the governor and legislature appear committed to fast-tracking a pay hike for the Garden State's lowest-paid workers.
New Jersey Gov. Phil Murphy recently held a press conference to formally announce that he wants the legislature to put together a bill to raise the minimum wage to $15 per hour before the end of the 2018 calendar year, according to ROI New Jersey. Currently, the state has a minimum wage of just $8.60 per hour, and while that's slated to rise to $8.85 at the start of 2019 - through a cost-of-living adjustment - Murphy wants a bigger increase on his desk to be signed before the legislative session closes on Dec. 17.
"We must give our working families the means to be full participants in our economy and in the economic lives of their communities," Murphy said in announcing his plans, the site reported. "When they get a raise, the economy will grow in very real terms. My commitment has never wavered, my signing pen is at the ready. All I need is a bill on my desk to sign."
The legislature is expected to follow through on Murphy's request, the report said.
Broad support
Indeed, the leaders of the state's legislature have long voiced similar support for a higher minimum wage, but previously ran into difficulties actually getting it passed; then-Gov. Chris Christie previously vetoed such an increase in 2016, according to NJ Insider. But now, with not only support from Murphy but an actual mandate to produce a bill quickly, Assembly Speaker Craig Coughlin recently issued a statement saying the proposal is already in the final stages of being written and should be done well before the deadline Murphy set.
However, Coughlin said that he was unsure whether the bill would actually be approved by the end of the current legislative session, or if it would have to wait until the start of the new year, the report said.
What to expect
What form the legislation may end up taking is not totally clear, according to NJTV, a public television station. For instance, while worker advocates are publicly pushing for a bill that would include an increase in the tipped minimum wage to $15 as well, that might not actually come to pass. Any increase for the tipped minimum wage - currently in line with the federal level of just $2.13 per hour - would be welcome, however, because 70 percent of the workers earning it are women, and 40 percent are single mothers.
With change likely on the way, employers in the Garden State would be wise to raise their workers' pay - and increase the quality of their benefits - before the state mandates that they do so. This can help ensure businesses retain and continually attract local talent.