Manufacturing training efforts of all types proliferate nationwide
11/20/2018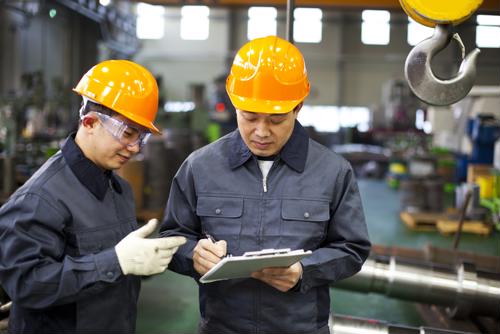 The manufacturing industry is facing a significant skills gap, and that disparity between available workers and open jobs is only expected to keep growing in the years to come. That skills gap could equate to potentially millions of unfilled factory jobs across the U.S. when all is said and done, and to that end many organizations - both public and private - are now trying to set up manufacturing training programs that help onboard people into the industry with ease.
One such effort in Fishersville, Virginia, is a public-private partnership between the Valley Career and Technical Center and Staunton, Virginia-based business Cadence, according to Medical Design and Outsourcing. Cadence recently made a sizable donation to help kickstart the technical center's computer-integrated manufacturing program, which formally began in August.
The CIM program had 14 high-school-aged enrollees in its initial class, who will train for a year in various aspects of advanced manufacturing, the report said. Upon successful graduation from the program, students will be able to start entry-level jobs with local manufacturing firms and continue to pursue higher-level licensure or degrees.
"This investment planted a seed for a much higher return in the future," said Cadence chief financial officer Ken Cleveland. "We are very proud to support our community's youth and in turn, we look forward to hopefully having some of these students join our team down the road."
Renovating an old building
In Buffalo, New York, a former factory that long sat vacant was rehabbed for another such training operation, according to local radio station WBFO. In the city's East Side neighborhood, the Northland Workforce Training Center recently opened, and has already gained about 100 enrollees. That number is expected to double around the start of the new year.
At Northland, there is a specific focus on retraining people who want to transition from other industries into manufacturing, as well as onboarding high schoolers into the sector, the report said. All this is made possible through various partnerships with local organizations. Local manufacturers are, themselves, rather excited about the prospects of being able to find more skilled workers in the years ahead as Northland churns out more graduates.
Getting the troops involved
Finally, manufacturers are increasingly targeting people with existing skills that could apply to factory work for training as well, leading tech titan Samsung to invest some $1 million in the Heroes MAKE America training program near Fort Hood in Texas, according to the Temple Daily Telegram. This kind of training will be offered as part of the existing Fort Hood Soldier for Life-Transition Assistance Program.
"Potential participants all have valuable soft skills; time management, reliability, the ability to lead or follow depending on the situation," Fort Hood garrison commander Col. Hank Perry said at an event announcing the investment. "They're also decision makers. No matter what rank they are transitioning out of the military as, they have been looked upon and trained as a valuable decision-maker in our organization."
When factories are seeing increased competition for workers in their area, it's important for them to make sure their salary and benefits standards are up to snuff. Simply put, the better their offerings for both current and prospective workers, the better off they will be when it comes to attracting and retaining talent.