New York sees manufacturing on the rise
11/20/2018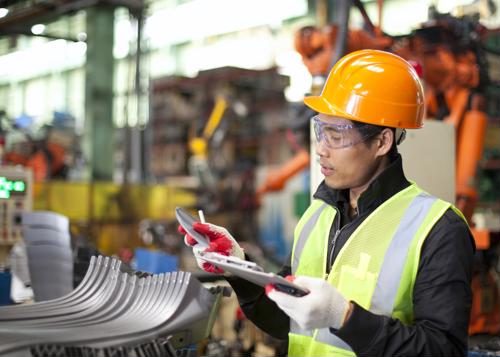 The Empire State might not be particularly well-known for its manufacturing sector, but it has long upheld a strong industry, especially upstate. That trend is continuing these days, as a number of companies are making major investments into factory projects in New York.
One such effort is Tesla's massive solar panel factory in Buffalo, where production efforts continue on their path toward reaching full capacity, according to local television station WIVB. The facility measures 1 million square feet and cost some $750 million to build - paid for with public money - and over the next decade expected to create about 5,000 jobs. The company plans to slowly ramp up production over that time so that the solar panels it produces will come down in price.
Often, the company's hiring efforts involve bringing aboard workers who used to work at nearby coal-burning plants and other such facilities, the report said. Many of those industry veterans now welcome the opportunity to work in advanced manufacturing.
"To be able to come here and do green energy, to go from coal to this, it's been an amazing journey," Corey Leone, a facilities maintenance technician at Tesla Gigafactory 2, told the station. "It's been a fantastic ride."
The other end of the state
Meanwhile, on the opposite side of Upstate New York from Buffalo, Clinton County is enjoying a manufacturing renaissance these days, according to the Plattsburgh Press-Republican. Over the course of 2017, Clinton County was one of 34 counties in the Empire State where manufacturing accounted for at least 10 percent of all private-sector job growth.
Often, those areas were ones where job growth in general was relatively muted because they were less urbanized overall, the report said. However, that growth just goes to show that even in places where job creation isn't moving the needle in an appreciable way, manufacturing continues to be a big driver of such activity.
A surprising cause and effect
One of the reasons that is occasionally cited for rising manufacturing activity in New York is that the state is home to a large number of artists, who need all sorts of equipment and supplies to do their work on a regular basis, according to Hudson Valley Online. In Kingston, New York - about two hours north of Manhattan - there are dozens of arts businesses that directly support manufacturers. Each of those production companies may employ at least several people at any given time, and often substantially more than that.
"Fabrication is part of the continuum of what the arts are," said Richard Frumess, treasurer of the Kingston Midtown Arts District board of directors and the founder and owner of R&F Handmade Paints, which makes encaustic paints and oil sticks. "These local businesses are helping feed the economy of the city. They generate jobs and employees."
When competition for manufacturing employees heats up in a specific region, it's important for companies there to make sure their salary and benefits offerings are going above and beyond local norms. That ensures companies can retain the workers they may have employed for years, as well as draw in more who can help companies grow.