More factory training coming for young people
11/16/2018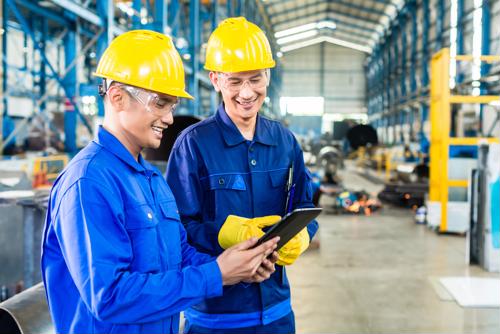 When manufacturers look at the current labor landscape, they see some serious issues filling the number of open positions they already have, let alone the potentially millions that will become available over the next several years and beyond. With that in mind, it's no surprise that many organizations are coming together to boost manufacturing training opportunities that are specifically targeted to - and tailored for - young people.
This kind of effort may be especially important in manufacturing as the technology associated with the industry becomes progressively more advanced as time goes on, according to the Mid Valley Town Crier. Many young people may look at manufacturing as a sector and not see much of a future for themselves, but because of how much IT is becoming an everyday part of most factory settings, the industry could provide a valuable career path for young adults to follow.
"Working in the real world changed my whole mind," Austreberto Gomez, a student at South Texas College who has worked in manufacturing for some time, told the newspaper. "Now I have a clear idea of what I want to do after I finish college, and now I have a goal in life. Courses at STC showed me the fundamentals of programming, and enabled me to become familiar with the entire scope of computation inside and out."
It starts at the grassroots level
The proliferation of these training programs often springs from efforts put forth by small community colleges first and foremost, such as Calhoun Community College in Tanner, Alabama, according to Decatur Daily. There, CCC recently launched a manufacturing training program known as EPIC, short for "Excellence in Process Industrial Controls."
Students in EPIC attend two days of classes per week, then spend three days working at a local company as part of a paid internship, the report said. About 30 students are currently taking part in the program, working part-time over the course of a week, but full days of between eight and 12 hours when they go to work, as a means of getting them more acclimated to the industry.
CCC Dean of Technologies John Holley told the newspaper that the program has a number of local business partners, many of them in the chemical manufacturing industry, the report said.
Capturing the imagination
One of the ways in which manufacturing training is now being tailored specifically to young people is through emerging technology, such as augmented and virtual reality, according to Aviation Pros. Would-be workers can now train in virtual environments that will not only allow them to learn the ropes of using the machines they will work with every day on the shop floor, but also how to repair them. With young people in particular, this kind of high-tech engagement might be what's needed to ensure everything goes well throughout the training process.
In addition to better training methodologies, it's also important for manufacturers to consider the benefits of attracting young workers by offering higher pay and better benefits on an ongoing basis.