Connecticut puts focus on manufacturing training
10/25/2018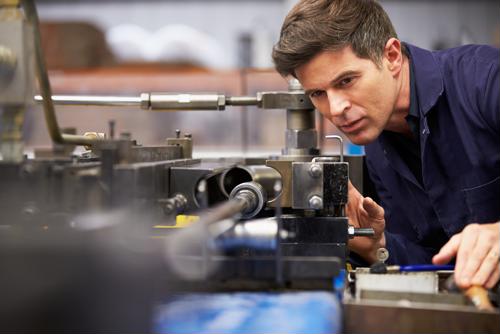 While many states in the U.S. have seen significant recovery for their manufacturing industries over the past several years, the fact is that those improvements are often not as strong as they could have been. That's because there just aren't enough well-trained workers ready to fill the open positions many manufacturing companies now boast, so more is being done to encourage manufacturing training efforts - both public and private - across the country. That's certainly the case in Connecticut these days.
While many may not think of the Nutmeg State as a hub of manufacturing activity, it actually has a robust factory jobs sector that needs more people to meet existing demand, let alone whatever additional business might come along in the future, according to the Manchester Journal Inquirer. With that in mind, the state's Department of Economic and Community Development and Department of Labor, in conjunction with the Connecticut Manufacturing Innovation Fund, recently issued a request for proposals that would help boost the number of people being trained for open factory jobs in Connecticut.
Specifically, the state wants to operate training sessions out of mobile labs that will offer training and publicity opportunities for the industry's needs for young people in particular, the report said. The state already has the trailer to house the mobile training, equipped with a high-tech whiteboard, big-screen TV and wireless internet, which can accommodate as many as a dozen trainees per session.
Another effort
Meanwhile, the state's network of community colleges is getting more proactive when it comes to trying to get young people interested in and involved with manufacturing efforts, according to the Middletown Press. Community colleges based in Tunxis, Middlesex and Naugatuck Valley will all offer $10,000 in scholarships each for people looking to earn degrees in manufacturing or machining, thanks to a donation from the Precision Metalforming Association.
Students will be able to qualify for the scholarships - valued at $1,500 each, annually - beginning in fall 2019, the report said. Eligible students include those who are in good academic standing and have a financial need for the funds.
Raising awareness
All this comes during what the state recently dubbed "Connecticut. Dream It. Do It. Manufacturing Month," now in its seventh year, according to a report from the office of Gov. Dannel Malloy. The Nutmeg State is home to some 4,000 manufacturing companies of various sizes, and the event itself - taken up by the Connecticut Center for Advanced Technology - will focus on educating middle- and high-school students about the opportunities available in manufacturing. Statewide, about 400 kids will participate in planned events for the initiative.
"With a state-of-the-art workforce, Connecticut manufacturers are bringing technological innovation to the market, increasing productivity and growing market share, sales revenue, and profitability," Malloy said.
When manufacturers in Connecticut - or anywhere else - are trying to attract and retain well-qualified workers, it's always wise to start with a strong salary offering and excellent benefits, among other perks. After all, competition in this industry, and many others, is increasingly cutthroat in this low-unemployment environment, so companies have to pull out all the stops to maintain full capacity.