Mid-sized factory operations proliferate nationwide
10/25/2018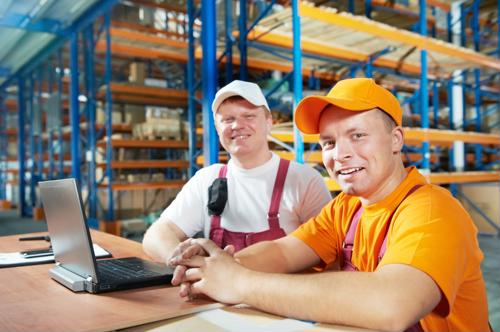 While a number of major new factory efforts have grabbed headlines across the U.S. over the past year, with companies hiring thousands of workers to make name-brand products domestically, they are often not the lifeblood of the nation's manufacturing sector. More often, it's small and mid-sized factory hiring that drive the industry forward on a continual basis by employing dozens or hundreds of people rather than thousands or more.
In Roxboro, North Carolina, for instance, the lesser-known outdoor furniture manufacturer POLYWOOD recently announced that it would build a new factory that will create nearly 400 jobs over the next five years, according to local television station WTVD. The total cost of the facility will be about $35.3 million, and it will include both a sizable factory and a distribution center.
While there are no specific details about the salaries for new hires, the company has pledged to ensure the average worker there will earn more than the Pearson County average of nearly $39,000 annually, the report said.
"We are excited about opening our new full scale production campus in North Carolina," POLYWOOD CEO Doug Rassi said at the news conference announcing the deal. "The skilled manufacturing workforce, high level of information technology and growth potential in the state make it an excellent choice for our expansion. We look forward to building long term relationships in both the local community of Roxboro and the state."
A mile-high project
Meanwhile, the Danish turbine manufacturer Vestas recently announced that it will hold a hiring open house at its existing factory in Brighton, Colorado, in an effort to fill about 200 new jobs, according to Renewables Now. The company saw its new order volume increase 43 percent on an annual basis in the second quarter of the year, so it feels good about its ability to bring more workers aboard just to meet extant demand, let alone future needs.
In many cases, the new hires will be temporary-to-permanent roles initially, and the company will work to hold a number of hiring sessions between now and January, the report said.
In the Upper Midwest
Finally, in Two Rivers, Wisconsin, the Badger State's strong manufacturing field continues to expand, with WG&R Mattress Factory announcing plans to increase the size of its facility by 50 percent and hire 15 workers to staff it, according to the Manitowoc Herald Times Reporter. The mattress producer will invest $2 million in building the additional 24,000 square feet onto its current campus and another $800,000 in new equipment.
The work has already begun on the new expansion, which was facilitated by a grant from the City of Two Rivers to buy two acres of adjacent land, the report said.
With so much competition booming in a number of regional manufacturing industries across the U.S., companies need to do more to attract and retain talented factory workers. Higher salaries and better benefits should be relatively easy to pull off with so much growing demand, but providing other perks that give employees a better work-life balance could also go a long way toward maintaining high retention rates.