Approaches to minimum wage vary nationwide
10/16/2018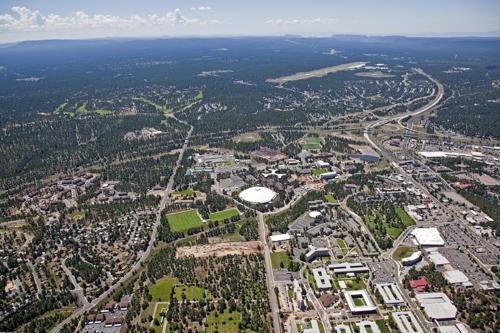 Across the country, more cities and states are starting to consider how they can best achieve the goal of raising salaries for their lowest-paid workers without significantly disrupting business interests. And as one might expect, every region seems to have a very different solution for the issue.
In Flagstaff, Arizona, for instance, voters will be able to cast ballots for Prop 418, which would raise the minimum wage there to $15 per hour over the next few years, according to the Arizona Daily Sun. The state of Arizona overall will have an $11 minimum wage next year, and Flagstaff would initially keep up with that level, before rising to $11.50 by 2021.
However, if approved, that proposition would disrupt an existing plan to raise the city's minimum wage to $15.50 by 2022, which was passed by the majority of city voters in 2016 but later altered by the city council to roll out the higher wage more slowly, the report said. Currently, the minimum wage is set to rise by $1 per year until 2020, then spike to $15.50 at the start of 2022. Tipped workers would see their own minimum wages rise to the city's level by 2026, as an Arizona law currently states these workers can currently be paid no less than $3 per hour under the current minimum, with employers picking up the difference for any hours they fall short of the overall minimum.
In the Garden State
Meanwhile, in New Jersey, lawmakers are trying to institute a $15 minimum wage of their own, as the current governor, Phil Murphy, ran on that figure as a campaign promise, according to NJ.com. If that change is instituted, about 1 million workers in the Garden State will see their pay go up at least somewhat; a measure to raise the minimum to that level passed the state legislature in 2016 but was vetoed by then-Governor Chris Christie.
A recent poll found that the average New Jersey resident feels the minimum wage should be about $12.47 per hour, with a clear split between Democrats (who prefer a $13.01 minimum wage, on average) and Republicans ($11.09), the report said. However, about 2 in every 3 respondents said they supported higher minimum wages even if it led to higher prices for them, and 43 percent were willing to take a slowdown in hiring efforts as a tradeoff for better pay as well.
Minnesota weighing in
At the same time, the minimum wage laws in the Land of 10,000 Lakes are similarly complicated, with some companies able to pay $9.65 per hour, based on their revenues, while smaller firms are allowed to pay $7.87 as a minimum, according to Minnesota Public Radio. Meanwhile, Minneapolis recently passed a $15 minimum wage and St. Paul seems to be working toward one, but there may not be much traction for a statewide increase any time soon.
As the economy continues to improve, companies will have to pay more to attract and retain talent on an ongoing basis anyway, so they should always strive to provide pay above and beyond the local minimum wage, as well as strong benefits packages.